Topic: Christian County Jail
Clarksville Police Department

Clarksville, TN – The homicide victim found on Mitchell Street, May 23rd, 2018 is Tanesha Hardy, 36, of Clarksville.
On Wednesday, May 23rd, 2018 around noon, the Clarksville Police Department in conjunction with Oak Grove Police Department, took Homicide suspect, Timothy Ogburn in custody in Oak Grove Kentucky without incident.
He was charged and booked into the Christian County Jail, by Oak Grove Police Department for Felon in Possession of a Firearm. The charge was unrelated to Clarksville's Homicides. Bond has not been set.
«Read the rest of this article»

Clarksville, TN – On January 15th, 2016, Clarksville Police Officers responded to a shots fired call at the Bojangles located on Tiny Town Road.
Today, Clarksville Police have arrested Kyle Thomas Heade and he has been booked in the Montgomery County Jail. Theresa L. Cobb was picked up in Oak Grove, KY and was booked in the Christian County Jail.
«Read the rest of this article»

Clarksville, TN – Clarksville Police Department Detectives with assistance from Hopkinsville Police Department have taken a subject into custody for the stabbings that occurred at 605 Norris Drive this morning, July 11th, 2014.
Original 911 call advised that one individual was possibly shot, but both victims were stabbed.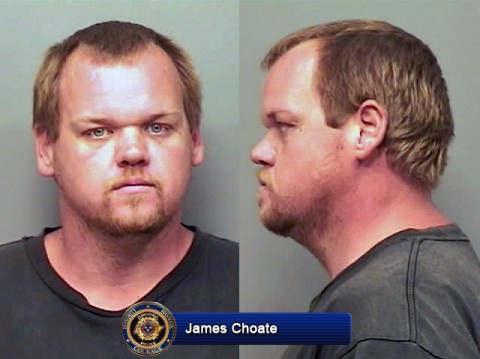 «Read the rest of this article»

Clarksville, TN – On Thursday, August 11th, 2011, around 3:00pm, Carson Lynn Poore, the last Walmart Robbery suspect at large, was booked into the Montgomery County Jail after turning himself into Detective Gillespie.
He is being charged with aggravated robbery in association with the August 6th, 2011 Walmart Pharmacy robbery, 3050 Wilma Rudolph Boulevard.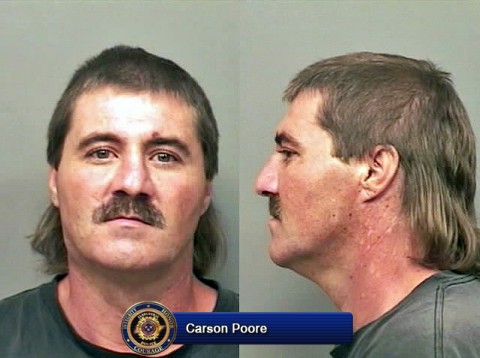 «Read the rest of this article»

Clarksville, TN – On August 9th, 2011, around 12:45pm, the U.S. Bank, 3301 Fort Campbell Boulvard, was robbed. A Fort Campbell soldier, Preston Clayton, acted and was vital in the rapid capture of the bank robbers. He is a PFC assigned to: G Co 1/320, Fort Campbell, KY.
Preston Clayton was inside of the bank cashing a check when he saw a man with a backpack enter. He then heard the teller say she had been robbed. He saw the man with the backpack leaving and started to run after him.
«Read the rest of this article»