Topic: Christine Piesyk
Clarksville, TN – The Montgomery County Democratic Party gathered at the Smith Trahern mansion on December 11 to celebrate Christmas and to honor local volunteers and Montgomery County's statesmen for their service.
State Senator Tim Barnes received a plaque noting his service to the party and to his Montgomery County constituency over the past four years. The party also recognized State Representatives Joe Pitts and John Tidwell who will both continue the elected offices.
«Read the rest of this article»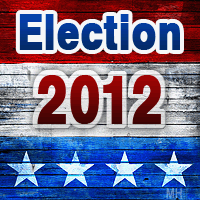 Montgomery County, TN – The Montgomery County Democratic Party will host its annual "Celebrating Labor" fundraiser on September 22nd from 5:00pm-7:00pm at IAM Local 1296 Union Hall, 121 Union Hall Road (off Wilma Rudolph Boulevard.) in Clarksville Tennessee.
This event honors the American workforce and Union labor. «Read the rest of this article»


The Hispanic Organization for Progress and Education sponsored their second annual Women's Health Conference at the Riverview Inn on Saturday, to close out the National Women's Health Week.
The primary goal of the conference is to help minority and low income women with self esteem issues, and to instill in women the knowledge that they are not alone, that other people are out there willing to help them.
«Read the rest of this article»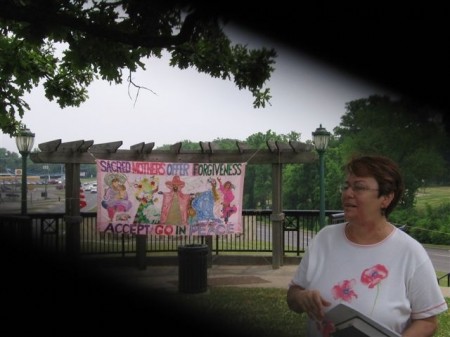 Early in 2005 I started the group, Clarksville Freethinkers for Peace and Civil Liberties. Christine was in the local Democratic group. We joined forces. I would call Christine and tell her what I was thinking of doing, and her instant response was, "When do you need me there? What can I do to help?" She lived out by the base, and when we had a downtown vigil, she hopped on a bus to get to it. She made things happen. She made no excuses. She took over planning vigils and calling the media.
Our most memorable, binding event happened when we heard that President Bush was landing at Fort Campbell in Tennessee, the home of the 101st Airborne, to travel to Hopkinsville, Kentucky, where he would talk to people (Republican supporters only) about his desire to seriously change social security. We tried without success to get onto the audience list, but Christine found out the exact line of travel that the Bush motorcade was going to take. We spent a day looking for places to 'greet' the motorcade. We made a list of possible places to stand, but when the day came for the presidential visit, the police tailed us, and kicked us out of all but one. «Read the rest of this article»
Christine Piesyk says there isn't a minute of the day that she doesn't think on the dog that saved her life. She says that without a doubt, she would have died from smoke inhalation on August 30th if not for her hero.
Here is Keykey, the dog who kept jumping and yipping (something he usually does not do) on Christine while she was sleeping, alerting her to the fact that her house was on fire.
Donations are coming in, we thank you with all our hearts. A bed has been donated, thanks so much! Money is coming in; any amount helps! Please see the previous article for more information on how to donate to help this family get back on their feet.
I'm sure that you'll be hearing from Christine as soon as she can get on a computer.
There's a man living across from Christine Piesyk who, every morning, sits outside on his porch taking in the new day. This morning Wednesday August 30th 2006, he heard frantic screaming from Christine's house at a little before 7 a.m.. Then Christine's front  window exploded and smoke started pouring out of the house. He jumped up and ran for the phone.
When I got to Christine's house at around 1 pm., the front two windows were black gaping holes. A heap of melted and blackened furniture and other debris was stacked up in the front yard. «Read the rest of this article»