Topic: Church of Jesus Christ of Latter-Day Saints

Clarksville, TN – In response to last September's vicious attack of a gay Philadelphia couple, Roxy Regional Theatre executive director Tom Thayer felt compelled to produce Neil LaBute's bash: latterday plays.
A trio of darkly brilliant, unblinking portraits of evil in everyday life, this collection of one-act plays will be presented in theotherspace for three more performances only, May 26th – June 2nd.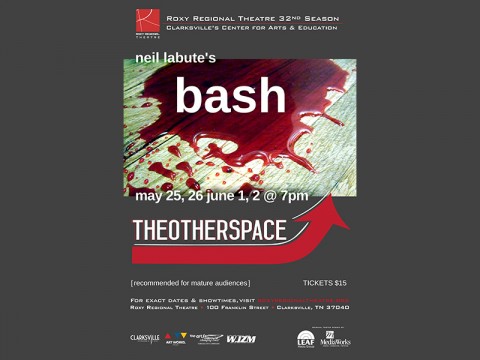 «Read the rest of this article»
Sixth annual Empty Bowls Clarksville expands Hope Not Hunger fundraiser to six congregations in 2014.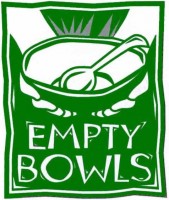 Clarksville, TN – The problems associated with hunger and food insecurity are not confined to the nation's largest cities. With over seventeen percent of Clarksville residents living below the poverty level, hunger and food insecurity are a harsh reality for many people in our community.
That means that hundreds of working adults, children and seniors in our community struggle with hunger every day. Food insecurity refers to the availability of food and access to it. Those who are considered food insecure do not know when they will have their next meal.
«Read the rest of this article»

Clarksville, TN – One of the many traditions of Christmas returns to Clarksville, as the Church of Jesus Christ of Latter-day Saints hosts its second annual Festival of the Nativity.
The event is free and open to the public and runs from Friday, December 2nd through Sunday December 4th, hundreds of nativities from many different lands, along with beautiful works of art will be displayed. A live nativity will be featured on the lawn. Musical performances will accompany the exhibit. «Read the rest of this article»

In early May, volunteers from around Clarksville prepared to spend an entire Saturday in the nearly forgotten Mount Olive Cemetery, clearing out weeds and fixing worn, broken headstones.
Austin Peay State University geology professor Dr. Daniel Frederick prepped the historic site, where some 1,300 African-Americans are buried, by using ground penetrating radar to locate many of the unmarked graves. Dr. David Nelson, assistant professor of history at APSU, helped organize volunteers, which included several groups of APSU students. Excitement grew around Clarksville as residents prepared to clean up the debris and garbage littering the old cemetery.
"To me, these people buried here are the pioneers of Clarksville," Geneva Bell, executive director and president of the Mount Olive Historical Preservation Society, said shortly before the May cleanup day. "Some of them were born into slavery, but they're the ones that did the manual labor, from the bottom up. Clarksville would not be what it is today without them." «Read the rest of this article»