Topic: City Mayor
Clarksville, TN – Across Tennessee yesterday, the  voters went to the polls to elect their representatives to variety of Federal, State, and Local offices. In Montgomery County voters cast ballots for the Tennessee Governor, Two congressional seats, three Tennessee House seats,  the Clarksville City Mayor, and half of the city council seats.
In the Federal and Tennessee Governor's Race, Republicans overwhelmingly won in Montgomery County; and across the state. Tennessee will likely be moving to to a deeper shade of red, as the strong Republican majority will control the upcoming redistricting process.
«Read the rest of this article»

The Clarksville Area Chamber of Commerce will hold its first Power Breakfast of the year on Tuesday, January 26. City Mayor Johnny Piper and County Mayor Carolyn Bowers will be the keynote speakers. They will discuss Clarksville and Montgomery County's progress in 2009 and priorities for 2010.
The Power Breakfast will be held at 7:30 a.m. at the Riverview Inn at 50 College Street. To make a reservation or for more information, please contact Chamber vice president Melinda Shepard at (931) 245-4341. Please make reservations prior to January 22, as attendance will be at capacity. The cost to attend Power Breakfast is $20 for chamber members and $25 for non-members.
With the revised Clarksville  City Charter heading to the state legislature for approval, Clarksville City Judge Charles Smith spoke out  about what he views as "one-sided" analysis of proposed charter revisions by the City Council and the appearance that, in his view, "no meaningful change will occur" from the revisions as written.
In a letter submitted to Senator Tim Barnes and and Representatives Joe Pitts, Phillip Johnson and Curtis Johnson regarding action on the proposed charter revisions, Judge Smith voiced appreciation for their input and concerns regarding the city charter but suggested that their input would not be reflected in charter revisions. «Read the rest of this article»
Lewis Baggett, candidate for the Ward 5 City Council seat, met with potential constituents Saturday at Anchor Realty to present his take on the issues facing the city of Clarksville.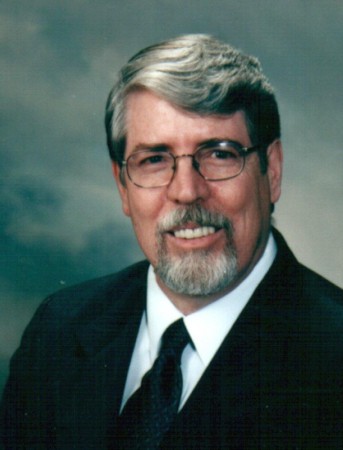 Referring to his candidacy, he says he is "your vote for change." Topping his list of issues is redevelopment, which he maintains "should not be done on the backs of the public," and he particularly the use of eminent domain as a tool ripe for abuse. TIF (Tax Incentive Financing), a critical component of the city's redevelopment strategy, "is a serious mistake; each dollar diverted must be replaced by the people." The whole process of eminent domain should not be done so that the city can maximize taxes, Baggett said.
Baggett takes issue with the "revisiting" of passed legislation that is subsequently found to be flawed, as the original redevelopment ordinance was. "If you don't know (or aren't sure), postpone." He chastised city officials for not doing their homework before passing new legislation. «Read the rest of this article»
We took an in-depth look at the proposed modifications to the blight ordinance and redevelopment plan, and discovered the new plan has the exact same issues which made the old plan so objectionable. We have included it in full below, and have highlighted in red items that we feel should be of concern to the average citizen, and especially to the property owners in the affected areas. We feel that you will agree it is a lot of red.
It's also of some concern that they are now also looking at implementing plans along the "Madison corridor" and Riverside drive in addition to the massive downtown plan. We have serious doubts that city and the developer interests which are behind them, will be interested in stopping with just those sections of Clarksville.
Here's Mayor Piper talking about his modifications to the Redevelopment plan…
A video used to be embedded here but the service that it was hosted on has shut down.
Yes, our city needs conduct some targeted redevelopment, but they should not attempt to accomplish it in this capricious manner. «Read the rest of this article»

Community Activist and Director of the Urban Resource Center, Terry McMoore, has assured the citizens of Clarksville and all participants scheduled to attend the July 24, 2007 "Stop the Violence Community Forum" that the forum is still on track.
Mr. McMoore also went on to encourage the community to be sure to attend both forums because Knowledge is Power and in times like these it is always a positive move anytime the community comes together for a common cause.
«Read the rest of this article»

The recent firing of former Deputy City Fire Chief Jeff Burkhart has many pondering what the city code states on the issue of city employee discipline, termination and due process. A review of the city code due process guidelines shows the following:
PART II CODE OF ORDINANCES
TITLE 1 ADMINISTRATION, OFFICERS, AND PERSONNEL
Chapter 13 PERSONNEL
Sec. 1-1316. Disciplinary action. «Read the rest of this article»

Choose Charles Smith Mayor Meet & Greet 6:30 to 7:30 p.m on Tuesday, Oct. 3, at Silke's Old World Breads, 1214 College Street. Enjoy delicious refreshments and a chance to learn more about Judge Smith's vision for our community!
Choose Charles Campaign Celebration – 5 to 7 p.m. on Thursday, Oct. 5, at the Jaycees Building on Hwy. 48/13. Free barbecue from Squirrel's BBQ, music by the Beagles, and drawings for two pairs of FREE 50-yard-line Titans tickets! Everyone is welcome! For more information, call Choose Charles Campaign Headquarters at 647.2323.
Got Questions? Get Answers! Mayoral candidate Judge Charles Smith will host a question-and-answer session specifically for residents of North Clarksville from 5 – 6:30 p.m. on Monday, Oct 16, at the First Federal Bank Community Room on Ft. Campbell Blvd. Light refreshments served.
For more information, call Cindy Chambers at 237.4518.