Topic: Clarksville Fire Rescure
Citizens urged to reach City of Clarksville online or by phone.
Clarksville, TN – Citizens are urged to communicate with City of Clarksville Departments and offices by using online services, email, telephones, mail and drive-up windows and drop boxes to help reduce the resurgent spread of COVID-19 Coronavirus infections.
«Read the rest of this article»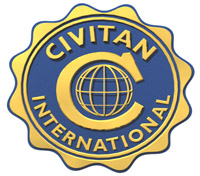 Clarksville, TN – Local heroes were honored by the Clarksville Civitan Club at their Public Safety Awards Luncheon on Wednesday.
The annual event recognizes heroic first responders who went above and beyond to save lives, rescue residents from fires, capture dangerous criminals, and provide medical services under difficult and traumatic circumstances.
The honorees work for the Montgomery County Sheriff's Office (MCSO), the Clarksville Police Department (CPD), the Montgomery County Emergency Medical Services (MCEMS), the Montgomery County Volunteer Fire Service (MCVFS), and Clarksville Fire Rescue (CFR).
«Read the rest of this article»
Clarksville, TN – On Wednesday, September 11th, 2013, Clarksville Fire Rescue will be holding the annual ceremony honoring fallen firefighters and victims of the 9-11 tragedy.
The event will begin at 6:00pm at the Main Fire Station, 802 Main Street, in Clarksville.
"I am honored to participate in this ceremony dedicated to the memory of fallen heroes," said Clarksville Mayor Kim McMillan. «Read the rest of this article»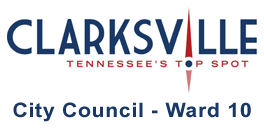 Clarksville, TN – Beyond the usual council reports I write, I usually try to provide information on other happenings in our city. It has been a while since I have done this so I want to catch you up on what is going on.
Topics include: Clarksville Fire Rescue, Clarksville Police Department, Building and Codes Department, East West Corridor and more. «Read the rest of this article»
Clarksville, TN – Through the month of December, Clarksville Fire Rescue will offer free home screenings for city residents.  These fire safety screenings will include a check of all safety equipment like smoke detectors and other alarms, making sure each family has an escape plan if a fire occurs and a general inspection for fire hazards in the home.
"This is the first time Clarksville Fire Rescue has offered this service and we're very excited about the program," said Clarksville Fire Marshal Ray Williams. "Most fire related deaths happen between December and February each year and most fatalities involve people over 65 and children 5 years old or younger.  This program will save lives by helping Clarksville's families be prepared." «Read the rest of this article»