Topic: Clarksville Fire Station 11
City's fire service grooms and develops talent from within
Clarksville, TN – Promotions of four longtime members of Clarksville Fire Rescue were celebrated Thursday with a pinning ceremony at Clarksville City Hall.
"It's great to welcome these officers and their families, to congratulate them on their promotions and to thank them for the fine work they do to protect Clarksville residents and their property," Clarksville Mayor Kim McMillan said. "I'm so proud of this group of officers who are moving up into top leadership roles in our fire service."
«Read the rest of this article»
19 recent academy grads ready to protect growing City
Clarksville, TN – A couple of weeks ago, Clarksville Fire Rescue's big news was all about bricks and mortar as a gleaming new Fire Station 11 was dedicated.
Last week, however, the focus turned to the flesh-and-blood, brains-and-brawn part of the equation.
«Read the rest of this article»
Written by Kaye Jones
Clarksville City Councilwoman, Ward 11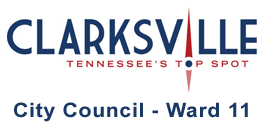 Clarksville, TN – I held my 39th Town Hall Meeting last night, since being elected to City Council. One of my campaign promises was to hold regular monthly meetings, and with one or two exceptions, I have done so.
It is important to me that people know that they can come and voice their opinion, give me info on things they need help with and tell me their ideas for how Clarksville can grow and be the best it can be.
«Read the rest of this article»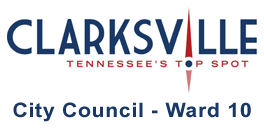 Clarksville, TN – Well it is budget time in Clarksville again. I will do several reports to keep you up to speed on what the Mayor is proposing for our city.
Here are some of the basics in the proposed FY 2015 budget for the City of Clarksville: «Read the rest of this article»