Topic: Clarksville Firefighters Association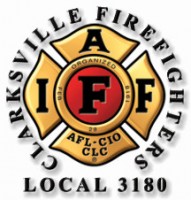 Clarksville, TN – On Tuesday, the Clarksville Firefighters Association  (CFFA) Local 3180 presented a $500.00 check to the Two Rivers Chapter of the American Red Cross.
The Red Cross plans to use the Clarksville Firefighter's donation to continue to provide disaster relief services in Montgomery County.
The Two Rivers Chapter serves 7 counties across middle and West Tennessee has already provided assistance to 77 families in Montgomery County this year.
«Read the rest of this article»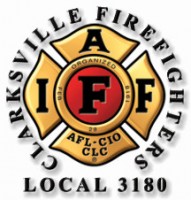 Clarksville TN – The Clarksville Firefighters Association is conducting their annual smoke detector give-away, providing life saving devices to those in need this holiday season. The Firefighters Association is working with Manna Cafe Ministries to reach the most people in need.
They held their first event Thursday night, and will be at the Vacation Motel located in New Providence at 650 Providence Boulevard next Tuesday night December 11th from 5:00pm-6:00pm
«Read the rest of this article»
Clarksville, TN –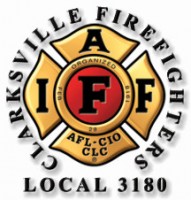 Clarksville Firefighters Association Local 3180 presented 70 tickets to their upcoming fundraising concert featuring John Michael Montgomery and Bucky Covington to Amy Carroll of Big Brothers, Big Sisters of Clarksville.
The concert is at 8:00 p.m. on October 20th and features country music superstar John Michael Montgomery; as well as Bucky Covington, who finished eighth during the fifth season of American Idol. "I kid people all the time and I say if you got married in the 90's there probably was a John Michael Montgomery song playing at your wedding," said David Kirkland the president of Firefighters Local 3180.
«Read the rest of this article»
Clarksville, TN – The Clarksville Firefighters Association yesterday donated a $1,500 Cardiac Science Powerheart G3 Plus Automated External Defibrillator (AED), along with a special alarm equipped enclosure to the City of Clarksville's Department of Parks & Recreation for installation in Heritage Park. Mayor Kim McMillian, Clarksville Parks and Recreation Director Mark Tummons, and Deputy Director Kevin Cowling accepted the device from the Clarksville Association of Firefighters president David Kirkland and Treasurer Donnie Kazee; on behalf of the city .
This particular AED was chosen by the Clarksville Firefighters Association, because it accepts special pediatric defibrillation pads which cause the device to deliver a safer reduced charge when used on children up to 8 years old or up to 55 pounds body weight; a Long-Life lithium battery with a 4-year replacement guarantee, and a 7 Year Warranty on the device.
«Read the rest of this article»