Topic: Clarksville Police
Mayors want to keep travel 'low and slow' to reduce risks
Clarksville, TN – Montgomery County government and City of Clarksville government offices will remain closed for another day Wednesday, February 17th as the community deals with an ongoing winter storm and hazardous travel conditions.
«Read the rest of this article»
Chief Justice extends Judicial State of Emergency
Clarksville, TN – Clarksville City Court has suspended all in-person judicial proceedings from December 28th until January 29th, 2021, in line with an updated order by the Tennessee Supreme Court.
«Read the rest of this article»
Montgomery County order requires Signs be posted at Entrances
Clarksville, TN – Law enforcement agencies and building inspection departments for Montgomery County and the City of Clarksville will begin stressing that businesses must post signs requiring the public to wear face coverings.
«Read the rest of this article»

Clarksville, TN – On November 14th, 2020, Clarksville Police responded to the area of Roselawn Drive for a shots fired call.
When they arrived, they found a residence that had been shot while several people were present at the residence.
Witnesses reported a vehicle traveled on Roselawn Drive and the passenger fired numerous shots at that residence.
«Read the rest of this article»

Clarksville, TN – Lobbies at Clarksville Police Department offices will reopen to the public on Monday, October 26th, 2020 after being closed earlier this month because of several positive COVID-19 tests among administrative staff.
CPD office lobbies will now be open from 8:00am to 4:30pm Monday-Friday. The lobby at Police Headquarters, 135 Commerce Street, has a visitor occupancy limit of six persons. Precinct offices at 1584 Vista Lane and 211 Cunningham Lane are smaller, so they have a visitor occupancy limit of two persons.
«Read the rest of this article»
Health and safety of citizens remains a top priority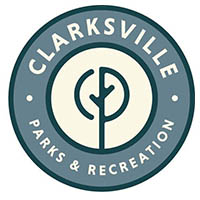 Clarksville, TN – The Clarksville Parks and Recreation Department is adapting their annual Halloween event, Fright on Franklin, into a drive-thru trick-or-treating experience due to the ongoing COVID-19 Coronavirus pandemic.
Fright on Franklin Liberty Park presented by Altra Federal Credit Union will be held from 1:00pm-4:00pm on Saturday, October 31st, 2020. Visitors will experience Halloween throughout Liberty Park as numerous local businesses distribute candy along the route. Visitors are encouraged to wear Halloween costumes but will not be allowed to leave their vehicles.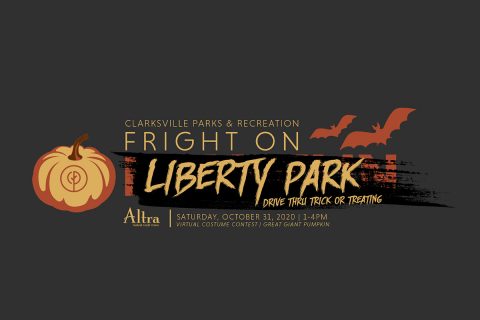 «Read the rest of this article»

Clarksville, TN – Clarksville Police are asking for the public's assistance in identifying two individuals: a female and a male, that have been involved in a couple of shoplifting incidents that occurred yesterday, Monday, October 12th, 2020 and today.
They are traveling in a Black 2004 Acura MDX (Tn: 9T7-0S9).
This vehicle has been reported as stolen from Nashville, Tennessee.
«Read the rest of this article»

Clarksville, TN – After several positive tests for COVID-19 Coronavirus among departmental staff, Clarksville Police have closed public access to lobbies at the department's headquarters and precincts.
Effective Wednesday, October 7th, 2020, lobbies at Clarksville Police Headquarters at 135 Commerce Street; District 1 Precinct at 211 Cunningham Lane; and District 3 Precinct at 1584 Vista Lane will be closed to the public until at least October 26th.
«Read the rest of this article»
Clarksville Police invite Residents to Complete Online Survey

Clarksville, TN – Clarksville Police are inviting citizens to take part in a survey about the safety of the community and the department's overall performance.
The survey can be completed online here. The survey period will begin Tuesday, September 15th to Saturday, October 31st.
"We are asking citizens to take a few minutes to complete our survey about crime and policing in the City of Clarksville," Clarksville Police Chief David Crockarell said.
«Read the rest of this article»
Clarksville Police will be watching for bus, school-zone infractions

Clarksville, TN – The Clarksville Police Department reminds everyone that a new public school year starts Monday, and local motorists are urged to be ready for increased traffic around school zones, added pedestrian traffic, and a return to the road of those big yellow school buses.
Clarksville-Montgomery County School System classes start with a half-day on Monday, August 31st and then resume with a half-day schedule on Tuesday, September 1st. Full-day schedules resume on Thursday, September 2nd.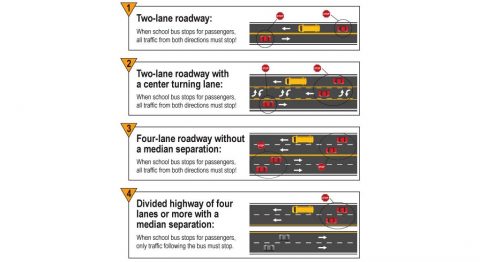 «Read the rest of this article»