Topic: Clarksville rotary Club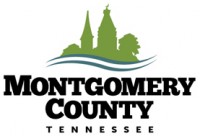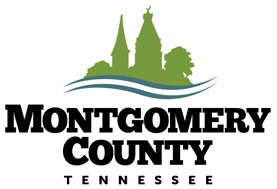 Montgomery County, TN – The Greater Nashville Regional Council (GNRC), on Tuesday, December 8th, 2020, announced the recipients of its 2020 Local Government Awards, which honors excellence in public service across Middle Tennessee.
The Montgomery County Parks and Recreation Department was recognized for excellence in the local government category of recreation and youth engagement for the Rotary Field of Dreams ? Civitan Park Expansion.
«Read the rest of this article»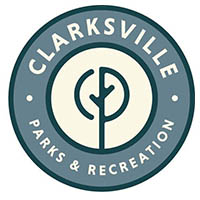 Clarksville, TN – The Clarksville Parks and Recreation Department reports that the Liberty Park playground will close at 9:30am on Saturday, September 26th, 2020 for a repainting project coordinated by the Noon Rotary Club of Clarksville.
It will remain closed until sunrise on Monday, September 28th. If the paint requires additional time to cure, a longer closure is possible.
The Liberty Park playground was a community build project coordinated in 2004 by the Clarksville Rotary Club, Clarksville-Montgomery County School System and City of Clarksville.
«Read the rest of this article»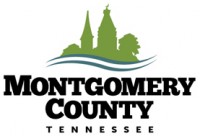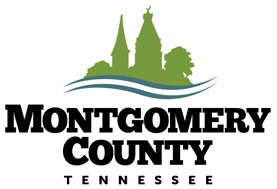 Montgomery County, TN – On Friday evening, September 6th, 2019, approximately 200 people gathered to celebrate the much-anticipated opening of the 25-acre expansion, including Rotary's Field of Dreams, at Montgomery County's Civitan Park.
The idea for the park expansion began nine years ago with a vision to have a space that kids with special needs could call their own. That vision is now a wonderful reality for children, young adults and parents alike.
«Read the rest of this article»

Clarksville, TN – This November, during the Austin Peay State University (APSU) 2019 Homecoming celebration, the University will honor six distinguished individuals with this year's APSU Alumni Awards.
The 2019 honorees are Outstanding Service Award recipients Dee Boaz and Shan Smith ('78); Outstanding Young Alumni Award recipients Catie Clinard ('11) and Bryan Johnson ('04); and Outstanding Alumni Award recipients Khandra Smalley ('05) and Richard Bibb ('65).
«Read the rest of this article»

Clarksville, TN – Roald Dahl's beloved children's book about a boy, his insect friends and their amazing journey across the ocean on a giant piece of fruit sets sail this month on the corner of Franklin Street and First Street in Historic Downtown Clarksville.
A musical treat for the entire family to enjoy, "James and the Giant Peach" opens at the Roxy Regional Theatre on Friday, March 9th, at 6:00pm. In keeping with the theatre's traditional pay-what-you-can opening night, all tickets not pre-sold at the regular ticket price will go on sale at 5:30pm that evening for a $5.00 minimum donation.
«Read the rest of this article»
"The Rotary Field of Dreams" for Special Needs Families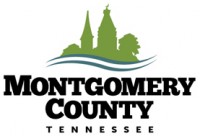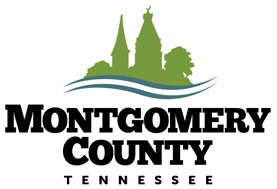 Montgomery County, TN – In support of their Rotary International Community Service Project, the three Rotary Clubs of Clarksville provided their first donation of $323,000 for the construction of a specially designed, multi-purpose sports field that will support the county's special needs athletes, families and support networks.
"We are calling this Community Service Project The Rotary Field of Dreams", said David Davenport, President of the Sunrise Rotary Club.
«Read the rest of this article»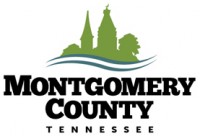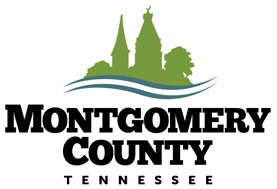 Clarksville, TN – On Friday, May 12th, 2017, to celebrate Rotary's 100th Birthday, the Clarksville Rotary Club has purchased a new life-size cannon from Clarksville Foundry to replace the one moved to Fort Defiance from the Montgomery County Courthouse lawn. Montgomery County is proud to once again have the opportunity to display a cannon on our beautiful historic courthouse lawn.
As part of tomorrow's cannon unveiling at 10:30am, the cannon will be fired. Downtown residents and businesses should be aware of the noise associated.

Clarksville, TN – Clarksville Foundry is one of the oldest continuously operating foundries in the United States. The foundry's origins predate the Civil War, having first opened in 1847.
While the family owned and operated foundry today casts component parts for a variety of industries, it once manufactured cannons and munitions for the Confederate States of America (1861-1862).
«Read the rest of this article»
Clarksville, TN – The City of Clarksville and Montgomery County Government are excited to announce the winners of this year's night-time, lighted Christmas parade that was held on Saturday, December 3rd in Downtown Clarksville.
Over 100 local businesses, schools, and organizations showcased their Christmas spirit by walking, preparing a float, or driving a fun vehicle all decked out in holiday cheer to this year's theme "Christmas Trees & Memories".
«Read the rest of this article»
Clarksville, TN – On Saturday, December 3rd, 2016, the 57th Annual Clarksville Lighted Christmas Parade was held in Downtown Clarksville. The theme this year was "Christmas Trees & Memories".
Caroling on the courthouse steps began before the parade at 4:00pm. The Montgomery Central Elementary School Honor Choir; Clarksville Academy Choirs; Northeast High School Exit One, JV Exit One & Concert Choirs; and West Creek High School Honor Choir sang Christmas carols and performed to the delight of the crowd before the start of the parade.
«Read the rest of this article»