Topic: Clarksville Writers' Conference 2011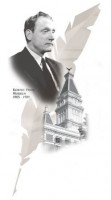 William R. Ferris, keynote speaker for the Seventh Annual Clarksville Writers' Conference authors' reception and banquet, held at Clarksville Country Club on Thursday night, is as close to being a rock star as you can get in the world of Southern culture and its study.
Although now the Senior Associate Director of the Center for the Study of the American South, professor of history, and adjunct professor in the Curriculum in Folklore at the University of North Carolina at Chapel Hill, he was formerly the chair of the National Endowment for the Humanities (NEH) beginning in 1997 when he was appointed by President William Jefferson Clinton.
«Read the rest of this article»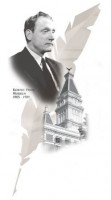 Named Tennessee Writer of the Year in 2007 by the Tennessee Writers Alliance, Darnell Arnoult is both a novelist and poet. Her Southern novel is Sufficient Grace and her poetry is found in What Travels with Us: Poems; the latter is winner of the Appalachian Studies Associations' Weatherford Award and the 2006 SIBA Poetry Book of the Year. She is also published in a variety of journals and is one of the driving forces of Lincoln Memorial University Mountain Heritage Literary Festival each year. She will be Writer-in-Residence at Lincoln Memorial University this fall. Recently she was awarded the Mary Frances Hobson Medal for Arts and Letters.
A featured speaker at Clarksville Writers' Conference this year, Arnoult impresses on her audience, "Not all writers are published. I want to encourage everyone to think of yourself as a writer as long as you write. I want to compliment you for following your passion. Emily Dickinson wrote a lot of poems for only herself."
«Read the rest of this article»
Meredith Sue Willis is an adjunct professor of creative writing at New York University's School of Continuing and Professional Studies. Born in West Virginia, she now commutes to New York from her home in New Jersey where she is also a writer-in-the-schools in both locations.
Meredith Sue Willis has won many prizes for her writing, including fellowships from the National Endowment for the Arts and the New Jersey State Council on the Arts. She has participated in the Circuit Writers program of the West Virginia Humanities Council. Her writing about the Appalachian Region was the subject of the Fourteenth Annual Emory & Henry Literary Festival in Emory, Virginia, in 1995. She was also the featured writer in the Fall, 2006 issue of Appalachian Heritage.
«Read the rest of this article»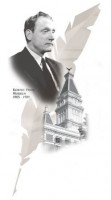 Amy Wright is multi-talented–a poet, nonfiction and flash fiction writer. She is author of two chapbooks, There Are No New Ways to Kill a Man and Farm. Her work also appears in a number of journals including American Letters & Commentary and Quarterly West, and is anthologized in The Southern Poetry Anthology, Volume III: Southern Appalachia.
She is the prose editor of APSU's Zone 3 Press and is an assistant professor of creative writing at APSU.
At the Clarksville Writers' Conference 2011, she began with a writing exercise. She asked her small audience to write down some song lyrics they liked, a quote you remember, prayers or religious quotes with meaning to that person, a bit of dialogue from movies, something overheard, lines of poetry, historical lines, and a question within a specified time limit.
Wright asked them to think of themselves as gatherers of words.
«Read the rest of this article»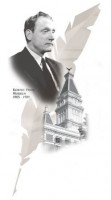 Clarksville, TN – Rheta Grimsley Johnson is such an unassuming, self-deprecating person you might not know from what she tells you when she begins speaking that she's a celebrated columnist, the author of Charles Schultz's biography, and a novelist with two marvelous books under her belt. She's also been awarded the National Pacemaker Award, the Ernie Pyle Memorial Award, the Headliner Award, the American Society of Newspaper Editors' Distinguished Writing Award and has been inducted into the Scripps Howard Newspaper Editorial Hall of Fame.
She has written for United Press International, The Auburn Plainsman, The Commercial Appeal (Memphis), and the Atlanta Journal-Constitution. Her syndicated column now appears in 150 newspapers.
As icing on the cake, she was one of three finalists for the Pulitzer Prize for commentary in 1991. «Read the rest of this article»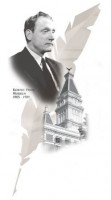 Amy Greene, first day keynote speaker at the Seventh Annual Clarksville Writers' Conference, has done something that few writers can boast. Her first novel was snapped up by Alfred A. Knopf, a major publishing company, within one week of its being offered by her agent. The chances of this happening are so minute, it doesn't even bear calculating. She hadn't even sold a short story prior to that.
Bloodroot, Amy's novel about a mother and her twins who live in Appalachia, was read by Jill McCorkle (author of five books on the New York Times Notable Books list) at the 2007 Sewanee Writers' Conference. McCorkle was so impressed that she offered to put Amy in touch with agent Leigh Feldman when the book was finished.
"I hurried home and finished my novel so she wouldn't forget," Greene admits. «Read the rest of this article»