Topic: Clarksvilleonline.com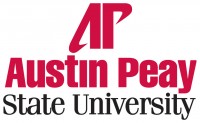 Clarksville, TN – Sue Freeman Culverhouse, staff writer for Clarksvilleonline.com, has just released her new book, Tennessee Literary Luminaries: From Cormac McCarthy to Robert Penn Warren (The History Press, Charleston, SC, 2013).
Already receiving rave reviews, Tennessee Literary Luminaries encompasses the biographies of 11 Tennessee authors: Robert Penn Warren, Alex Haley, Cormac McCarthy, William Gay, Peter Taylor, Eleanor Ross Taylor, Alice Randall, A. Scott Pearson, Bud Willis, Amy Greene and Marshall Chapman.
«Read the rest of this article»


Clarksville, TN – The City of Clarksville's Christmas on the Cumberland, a Southeast Tourism Society's Top 20 Event for the sixth year in a row, is sure to create lasting memories this holiday season as thousands experience the captivating displays of over one million lights to include trees wrapped in new blue lights!
Join the City of Clarksville and US Bank as we celebrate Christmas on the Cumberland's 15th year with a grand opening ceremony, Tuesday, November 26th, 2013 at 6:30pm at McGregor Park's RiverWalk.
«Read the rest of this article»
Clarksville, TN – One could smell the aromas in the air before arriving at Hilltop Super Market's 4th annual BBQ Cook-Off Saturday.
The grass area in front of the market was filled with tents, grills, barrels and all kinds of barbecue cooking equipment.
People from miles around come out to the BBQ Cook-Off. There was plenty of food to be had as most of the grillers were selling barbecue as well as competing. Anything from bbq sandwich, hamburger, hotdogs, ribeye sandwiches, bbq by the pound, etc were available for purchase.
«Read the rest of this article»
Clarksville, TN – The City of Clarksville has been advised by attorneys "not to discuss issues that might be the subject of negotiations between the City and TMS."  This according to mayor's spokeswoman Jennifer Rawls, when asked about the status of Liberty Park.
In exclusive reports from WJZM and Clarksville Online, TMS Contracting has been embroiled in a legal battle with a former sub-contractor, Rust of Kentucky, over wrongful termination.  A bankruptcy judge ruled on February 7th  in favor of Rust, awarding the Kentucky company 4.8 million dollars in damages.  TMS and it's insurance carrier Zurich, are appealing that ruling.
Sources indicate that Thom Spigner is finished with the project, and has sold all of his equipment, including personal items, to pay legal bills, and keep from filing bankruptcy. «Read the rest of this article»

Clarksville, TN – On Monday, November 7th, at 12:00am, Lasaters Corporation will begin their "Christmas Cash Sweepstakes". Some of the prizes include an Apple iPad 2, Vizio LCD HDTV as well as the grand prize of $1000.
"Christmas Cash Sweepstakes" is brought to you by Lasaters Corporation, Lasaters Coffee & Tea Stores, WJZM 1400AM and www.ClarksvilleOnline.com. Complete the Entry Form to enter the sweepstakes.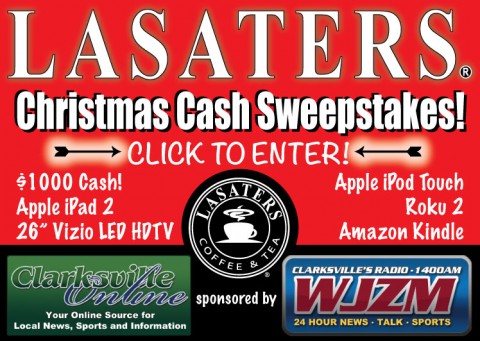 «Read the rest of this article»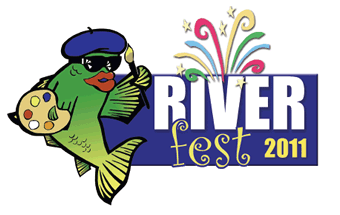 Clarksville, TN – Join the City of Clarksville and Bud Light along the banks of the Cumberland River as they celebrate Clarksville's river heritage at the 24th annual Riverfest Celebration, September 9th and 10th, 2011. This free, two day music and arts festival features four stages of a variety of local, regional and nationally-known entertainers, delicious food, and fun for the entire family.
The music kicks off at 5:00pm, Friday, with a great lineup of Christian performers on the Mary's the Music Store Stage to include Britt Nicole who will perform at 9:00pm. Ekoh, Black Market Research and UZoo – The Authentic U2 Tribute Band Experience will take to the Bud Light Stage on Friday night, followed by the ultimate Journey tribute band, Chain Reaction.
«Read the rest of this article»