Topic: Clarskville Northeast Eagles
Clarksville, TN – The high school baseball and softball regular seasons came to a close Thursday and the District 10 baseball and softball tournaments began Friday, May 2nd.
In softball, the regular season champions, Clarksville High Lady Wildcats hosted two games of the tournament at their field.
The baseball tournament is double elimination, with a winners and losers bracket, hosted at the district's number one and two seeds sites. The top seeded Clarksville High Wildcats hosted two games as well as the second seeded Rossiew Hawks.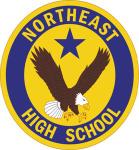 Clarksville, TN – Senior Night for the Northeast Eagles baseball team ended in dramatic fashion. In the bottom of the ninth inning, Eric Webster scored the game-winning run off a ground ball hit by Landon Dennis for the Eagles. The Eagles defeated the Sycamore War Eagles 5-4.
Northeast's Benji Burchwell (3-1) got the win. He pitched three innings. Matthew Heggie struck out five in six innings of work on the mound.
«Read the rest of this article»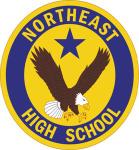 Clarksville, TN – As the last days of the high school baseball regular season count down, winning games becomes more crucial, especially against conference opponents. As a result, both the Kenwood Knights and the Northeast Eagles felt the pressure in their District 10-AAA face off at Northeast High School Tuesday, April 22nd.
An impressive pitching performance by Evan Frawley helped the Eagles rise to the occasion and defeat the Knights 4-1.
«Read the rest of this article»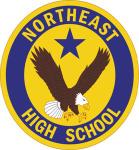 Clarksville, TN – The Northeast Eagles are one of nine teams participating in this season's Good Day to Play baseball tournament this weekend, hosted by Dickson County and Creek Wood High Schools.
The Eagles soared to an 8-2 victory over the Beech Buccaneers in the tournament Friday, April 18th. The took the lead by scoring two runs in the first inning. By the fourth they were up 5-2 and never looked back.
«Read the rest of this article»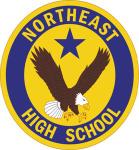 Clarksville, TN – The Northeast Eagles shutout the Clarksville Academy Cougars 10-0 in their first game of the William Workman Classic Baseball Tournament Thursday, April 10th on their home field.
Eagles pitcher Matt Heggie earned the complete game shutout victory. Heggie allowed only four hits in his six innings on the mound. He struck out six and walked four for the night.
While Heggie held is own from the mound, he got some help from a sharp looking Eagles defense who made smart plays to keep the few runners the Cougars had out of scoring position.
«Read the rest of this article»