Topic: Clarskville Police Department

Clarksville, TN – With a room full and police officers and family members, the Clarksville Police Department celebrated the retirement Friday of Sergeant Ramon Ferrer-Ramos, a respected member of the City's law enforcement team.
Clarksville Police Deputy Chief Crockarell and Deputy Chief Stalder officiated over the ceremony and presented a Certificates of Retirement to Sgt. Ferrer-Ramos, who served the department for 18 years. His retirement is effective today.
«Read the rest of this article»
Clarksville Police Department

Clarksville, TN – Dickson County's Emergency personnel have faced high stress situations over the past several weeks. Its dispatch center, whose actions are not highly visible to the public, have worked late hours, taken numerous calls and dealt with the emotional fallout over this time-frame.
The dispatchers at Clarksville Police and Fire Dispatch and its partnering agency, Montgomery County 911, raised money to support their fellow dispatchers in Dickson County.
«Read the rest of this article»

Clarksville, TN – On February 28th, 2016 at 11:32pm, Clarksville Police District 1 Patrol Officers responded to a Suspicious Activity call at the 1700 block of Thistlewood Drive. A Clarksville citizen reported that a young white male in a white shirt and black pants was walking around the cul-de-sac looking into cars.
When the first Officer arrived, he observed an individual matching that description running behind the 1729 Thistlewood Drive building. The individual who ran behind the building was Joseph Hnosko.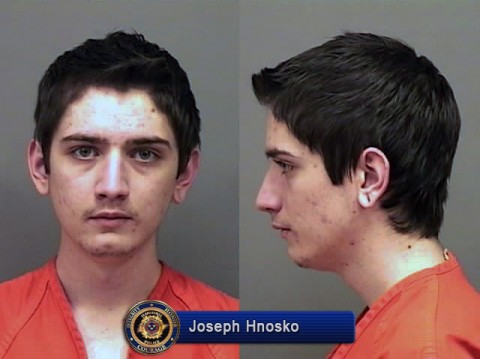 «Read the rest of this article»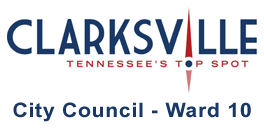 Clarksville, TN – Clarksville Police – In my June 9th report I mentioned that I tried to add 8 police officer positions for 2014 (4 in the 3rd qtr./4 in the 4th qtr.). That effort failed in a 6-6 tie vote in which Mayor McMillan voted "no" to kill the amendment.
It initially appeared the cost might have made a possible vote difference at almost $228,000 to add these officers. I made another effort to add officers by requesting five (5) positions in the 4th qtr. of the 2014 budget. The cost was reduced by almost half to $115,070 and I hoped that might sway a vote for support. «Read the rest of this article»