Topic: Cocaine

Clarksville, TN – On October 21st, around 8:00am, Officer Leo Kryszewski clocked a 93 Chevy Caprice heading north on Wilma Rudolph Boulevard, driven by Yolanda Ann Hooks, at 70mph in a 45mph zone. When he stopped the vehicle, he detected the scent of an alcoholic beverage.
Yolanda Hooks said she had been drinking and using cocaine the night before. Hooks was given field sobriety tests, which she performed poorly. Officer Kryszewski checked the status of Hooks' Tennessee driver license and found it to be suspended.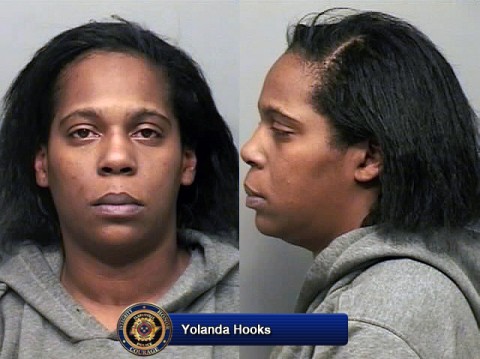 «Read the rest of this article»
I thought I'd seen and heard everything, until I heard about Synthetic Drugs. Synthetic drugs are substances that are produced in a laboratory from chemical reactions unlike naturally occurring drugs. Their structure can be chemically indentical to natural drugs like cocaine and opium. However, they are often created to either enhance the effects of other natural drugs or to prevent unwanted side effects.
The members of the ecstasy group are also classified as "designer drugs". They are structurally related to a controlled drug and produce certain psychoactive effects. They are made on the basis of the chemical structure of a given parent drug, and made specifically for sale on the illegal market to bypass regulations on controlled substances. «Read the rest of this article»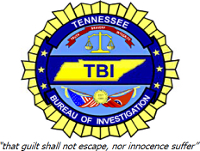 Nashville, TN – The Tennessee Bureau of Investigation, along with the U.S. Marshals and Clarksville Police Department's Major Crimes Unit, captured one of the state's Top Ten Most Wanted fugitives after negotiating his surrender from a Clarksville residence around noon yesterday.
He was the third and final suspect still at large for a 2010 Clarksville murder.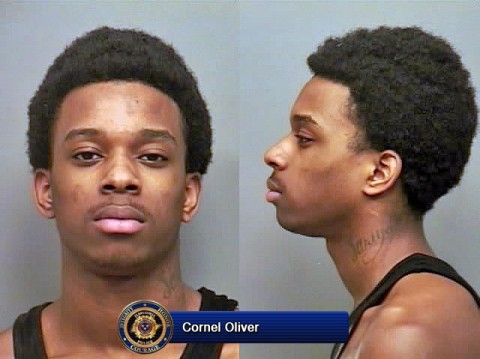 «Read the rest of this article»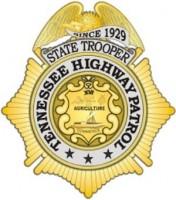 Nashville, TN – The Tennessee Highway Patrol named Trooper Dwayne Stanford the 2010 Trooper of the Year, while eight other State Troopers received Trooper of the Year honors in their respective districts. Awards were also given to the Investigator of the Year and Interdiction East and West Troopers of the Year, while 10 Troopers were also recognized for their DUI Enforcement efforts.
The announcement was made during a special ceremony at the THP Training Center located in Nashville on Friday, February 18th.
«Read the rest of this article»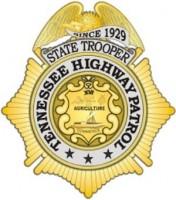 Nashville, TN – A Tennessee State Trooper making a traffic stop in Hickman County Tuesday morning discovers more than a half pound of cocaine.
On Tuesday, February 8th, 2011 at approximately 10:52am, Trooper Michael Kilpatrick stopped a 2010 Chrysler Town & Country van with Pennsylvania tags at mile marker 158 eastbound on I-40 for following too close to another vehicle.
«Read the rest of this article»

On August 15th, 2010, officers responded to a Kraft Street hotel in reference to an anonymous caller that had locked them self in a bathroom. They told 911 there were 10 gang members in the room and several of them were armed, drug activity was going on, and no one was being allowed to leave. The caller also indicated that Owen Childs was in the room. 
A warrant check indicated that Childs had several warrants on file. The officers located the room which the caller described and spoke to a woman that said there was no one else in the room.  When officers were allowed inside, they found a male hiding in the bathroom.  Initially, the male gave officers a false name, but officers were quickly able to discover the man's real name—Owen Wilson Childs. When officers approached Childs, he knocked over one of the officers and fled from the room.   
«Read the rest of this article»
Fort Campbell – The United States Court of Appeals for the Armed Forces will convene Nov. 4 at Fort Campbell to hear appellate arguments in the case of United States v. Cowgill at 3 p.m. in the 101st Division Headquarters Building. The hearing is open to the public.
The case involves an Air Force staff sergeant who is appealing his conviction for using marijuana and cocaine and possessing marijuana. At the conclusion of his court-martial, Staff Sgt. James Cowgill was sentenced to two months confinement, a reduction in pay grade to E-1 and a bad conduct discharge.
The issue before the court is whether the military judge improperly denied Cowgill's motion to suppress all evidence seized from his house. «Read the rest of this article»