Topic: Cosmic Assembly Near-infrared Deep Extragalactic Legacy Survey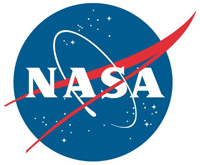 Greenbelt, MD – Using its near-infrared vision to peer 9 billion years back in time, NASA's Hubble Space Telescope has uncovered an extraordinary population of young dwarf galaxies brimming with star formation. While dwarf galaxies are the most common type of galaxy in the universe, the rapid star-birth observed in these newly found examples may force astronomers to reassess their understanding of the ways in which galaxies form.
The galaxies are a hundred times less massive, on average, than the Milky Way, yet churn out stars at such a furious pace that their stellar content would double in just 10 million years. By comparison, the Milky Way would take a thousand times longer to double its star population.
«Read the rest of this article»