Topic: Coty keith Holmes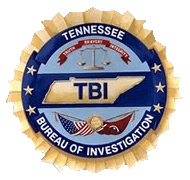 Nashville, TN – The Tennessee Bureau of Investigation removed a wanted fugitive from the state's Top Ten Most Wanted list today after the U.S. Marshals Service captured him in Fort Walton, Florida this afternoon.
Coty Keith Holmes (left in photo), of 197 Rhoads Lane, Hillsboro, TN, was wanted by the Franklin County Sheriff's Office and TBI for one count of first degree murder and one count of felony murder for the beating death of 26-year-old Corey Nathanial Matthews.
«Read the rest of this article»