Topic: Council of State Governments
Nashville, TN – Tennessee Senate Majority Leader Mark Norris received the Distinguished Service to the States medal from The Council of State Governments at the close of its 2015 National Conference in Nashville, Tennessee, December 13th.
The medal is the highest honor awarded by CSG for outstanding and sustained leadership on behalf of the states.
«Read the rest of this article»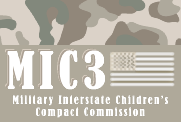 Clarksville, TN – Governor Bill Haslam has appointed Deanna McLaughlin as a Compact Commissioner for Tennessee with the Military Interstate Children's Compact (MIC3).
Each Commissioner serves as a representative on behalf of his or her or his state with the compact. "I want to thank these men and women for their commitment to serving our state," Haslam said. "They will represent the people of Tennessee well."
Clarksville City Councilwoman Deanna McLaughlin accepts his charge willing, "I am truly honored that Governor Haslam chose me for this position," said McLaughlin. «Read the rest of this article»
Rep. Curtis Johnson's legislation that would help children of military personnel transition from school to school has passed both houses of the General Assembly and is on the way to the Governor for his action.  The bill calls for Tennessee to join the Interstate Compact on Education Opportunity for Military Children which was implemented by the Council of State Governments (CSG) in partnership with the Department of Defense. 
The four areas addressed by the compact are enrollment, placement, eligibility, and graduation requirements.  Most military children will be in six to nine different school systems during their lives from kindergarten through twelfth grade.  Because of the numerous moves, usually during a school year, there are often problems with the transfer of records, graduation requirements being different, being excluded from extra-curricular activities, redundant or missed entrance/exit testing, and kindergarten and first grade entrance age variations.  The Compact, which has already been adopted by 31 states, helps to address these issues. 
"I was pleased to see the overwhelming support for this legislation," Rep. Johnson said.  "It passed unanimously in the House and the Senate, and several members asked to join as co-sponsors of the legislation, Rep. Johnson concluded."