Topic: Councilman Jim Doyle
The November 6 City Council meeting proved to be an endurance marathon for council members and the attending public. Motions were offered, then amended, only to be immediately reconsidered and called back. Unfamiliarity and uncertainty over parliamentary procedure weighed down the proceeding, dragging the meeting into one of longest sessions in council's history.
There are no pictures to illustrate the drama that was the city council's meeting last night. Those who attended (expecting a fairly normal session) and stayed the long course, including the council members themselves, were exhausted at the end of this marathon session. It felt as if we all had been in the Boston marathon, our energies totally drained. The meeting finally adjourned at close to 11 p.m., with a surprise proposal that upped the price of the marina and related redevelopment plans to $32 million dollars.
In chronological order, this is how the evening played out: «Read the rest of this article»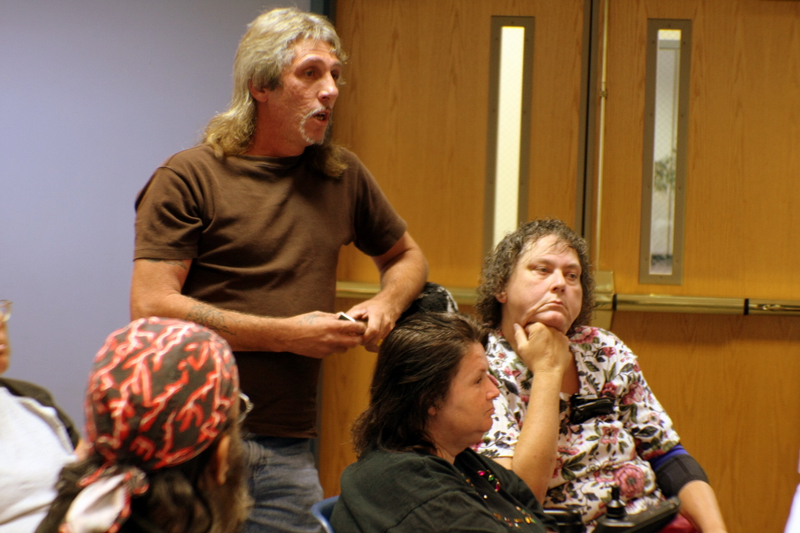 The City Council Transportation Committee will meet August 25 at at 4:00 p.m. in the City Hall Conference Room One Public Square, 4th Floor, to review adjustments made by CTS to the original budget including fare increases and route changes.
An August 11th Public hearing provided opportunity for give and take in confronting higher fuel costs and demands of public transportation needs. Citizens voiced their concerns and found sympathetic officials willing to hear them.
The Clarksville Transit System public hearing August 11 at the Public Library lwas a bright example of citizen outreach being given a receptive audience by public officials. The meeting was attended by about 50 CTS riders and supporters. Able-bodied and mobility-impaired alike were well represented in the attending gathering. «Read the rest of this article»