Topic: Councilman Marc Harris

Clarksville, TN – The Annual Barbara Johnson Unity Day Breakfast was held at the Quality Inn Hotel on Wilma Rudolph Boulevard. Many elected officials, pastors, and active members of the community were present to show their commitment to unification for the betterment of the Clarksville Tennessee community.
Awards were presented to former City Council Woman Barbara Johnson and several others to recognize their achievement in addition to elected officials addressing those in attendance.
«Read the rest of this article»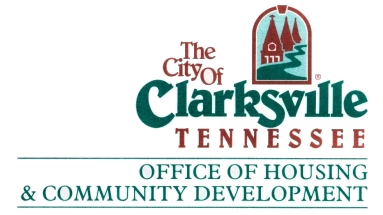 The City of Clarksville Office of Housing and Community Development conducted a community meeting focused on redevelopment of the New Providence Community. Residents, business and property owners had been notified of the meeting and asked to attend to give input as to how the community could be revitalized and what its residents wanted to see in their community. Approximately forty-five people were in attendance.
New Providence comprises a major portion of City Ward 6, which is represented on the City Council by Councilman Marc Harris, who was, himself, in attendance. Mayor John E. Piper was in attendance for the start of the meeting. Councilwoman Deanna McLaughlin, Ward 2 and James Lewis, Ward 3 were also sat in. Rita Arancibia, director of the city's Office of Housing and Community Development lead the meeting. She was assisted by members of her staff. Officer Roger Carroll, a crime prevention officer of the CPD's Crime Stoppers Unit was also on hand. Pastor Jimmy Terry of Tabernacle Missionary Baptist School was among the attendants. Each attendant was given a three question survey to guide their deliberation and answer in turn during the meeting. «Read the rest of this article»
The November 6 City Council meeting proved to be an endurance marathon for council members and the attending public. Motions were offered, then amended, only to be immediately reconsidered and called back. Unfamiliarity and uncertainty over parliamentary procedure weighed down the proceeding, dragging the meeting into one of longest sessions in council's history.
There are no pictures to illustrate the drama that was the city council's meeting last night. Those who attended (expecting a fairly normal session) and stayed the long course, including the council members themselves, were exhausted at the end of this marathon session. It felt as if we all had been in the Boston marathon, our energies totally drained. The meeting finally adjourned at close to 11 p.m., with a surprise proposal that upped the price of the marina and related redevelopment plans to $32 million dollars.
In chronological order, this is how the evening played out: «Read the rest of this article»