Topic: Counterfeit Money

Clarksville, TN – On September 23rd, 2019, Clarksville Police report Cyle Andrew attempted to obtain food with a counterfeit twenty (20) dollar bill and a counterfeit ten (10) dollar bill at a drive-thru at a local fast food restaurant. An employee noted the vehicle description and tag number of the vehicle.
CPD Officer Skidmore was able to identify Andrew from the restaurant's surveillance video and the vehicle tag came back registered to Andrew.
«Read the rest of this article»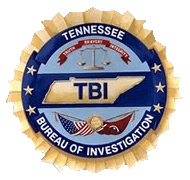 Nashville, TN – A Middle Tennessee multi-agency drug operation led by the Tennessee Bureau of Investigation has resulted in the arrest of five individuals on drug-related charges.
Special Agents with the TBI Drug Investigation Division, along with investigators from the Metropolitan Nashville Police Department's Specialized Investigations Division, the Drug Enforcement Administration and the Cheatham County Sheriff's Department, executed simultaneous search warrants early this morning at five different locations across Davidson County.

«Read the rest of this article»

Montgomery County, TN – Deputies with the Montgomery County Sheriff's Office arrested two men today after they were found in possession of $2,900 in counterfeit $100 bills.
"Our community has had a problem with counterfeit bills lately, and we are trying to get to the bottom of where they are coming from," said Investigator Geoffrey Blanchard.
Deputy Dan Gagnon pulled over the men after they sped by him on Dover Road.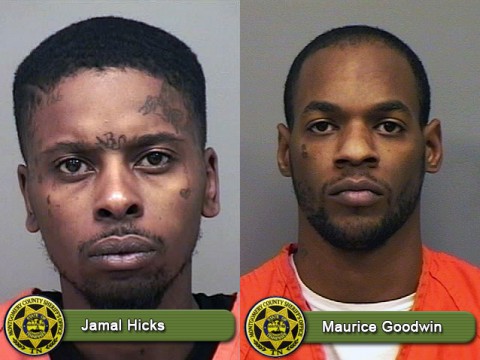 «Read the rest of this article»

Clarksville, TN – Clarksville Police Detective Dennis Honholt was able to provide a photo of the most recent suspect related to the counterfeit currency incidents. At this point, we have no name information and are unable to link him to other suspects. This suspect recently did a Craigslist deal for Nike shoes using counterfeit currency.
If anyone can identify the suspect in the photo, please call Detective Honholt at 931.648.0565 Ext. 5260 or the CrimeStoppers TIPS Hotline at 931.645.TIPS (8477).

Clarksville, TN – The Clarksville Police Department reports that since January this year (2015), they have had multiple counterfeit currency incidents.
Detective Dennis Honholt, along with the assistance of other CPD Detectives and Patrol Officers, have arrested individuals in connection with these cases, but the counterfeit currency trend seems to be ongoing.
«Read the rest of this article»

Clarksville, TN – Clarksville Police Detective Dennis Honholt has been busy with the Counterfeit Money Investigation. He has arrested Howard Johnson, who is out on bond at this time. Also, he has active warrants on Laquinton Tillman, Dante Morrison and Tremond Lenor for multiple counts of Criminal Simulation.
Detective Honholt states that, though these men are tied to the majority of these cases, there are possibly more individuals involved that have not been identified yet. He continued to say that he has encountered counterfeit currency in ones, fives, tens, twenties, fifties and hundreds.
«Read the rest of this article»

Clarksville, TN – In the last approximately two weeks from today's date, February 3rd, 2015, the Clarksville Police Department has completed multiple reports related to the use of counterfeit money at a variety of different types of businesses.
In most of the incidents reported, the customers come into the businesses and attempt to pay for their merchandise with counterfeit bills. Some of the customers are successful while other customers are informed by the store clerks that the bills are counterfeit. «Read the rest of this article»

Clarksville, TN – On Saturday January, 24th 2015, the Clarksville Police Department responded to a stabbing that occurred at the China King Buffet Grill.
After the manager at the restaurant had determined that a customer, attempting to pay for four dinners, used a counterfeit $50.00 bill, the customer ran out of the restaurant along with three other individuals.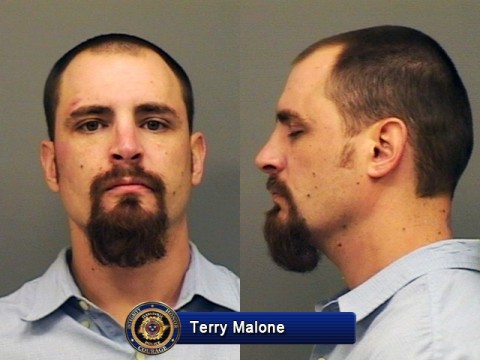 «Read the rest of this article»

Clarksville, TN – On October 18th, 2012, around 12:30 am, officers were called to a club at the 1900 Block of Fort Campbell after security spotted three men flashing a large amount of cash and taking pictures of it. One of the men, James Jackson, had purchased drinks using counterfeit $20.00 bills which had the same serial numbers.
When officers arrived, they found Jackson with a large amount of $20.00 and $50.00 dollar bills in his possession which were counterfeit. Jackson resisted officers attempts to take him in custody, but officers were able to subdue him after a short struggle.
«Read the rest of this article»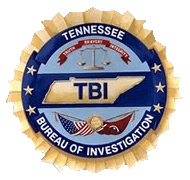 Nashville, TN – The Tennessee Bureau of Investigation arrested a Lebanon woman over the weekend for her part in manufacturing and selling counterfeit money in the Wilson County area after she was indicted by the Wilson County grand jury on June 11th, 2012.
Stacy Rene Peters, 35, of Bluebird Lane in Lebanon, Tennessee was indicted on four counts of criminal simulation $1,000 to $10,000 and one count of criminal simulation $10,000 to $60,000. «Read the rest of this article»