Topic: Country Hits Bluegrass Style
Ensemble Performance Features Extended Family Plus Members of the Nashville Symphony Orchestra
Nashville, TN – A Skaggs Family Christmas brings the magic of the holiday season to Nashville's Schermerhorn Symphony Center on Thursday, December 22nd at 7:00pm. The ensemble performance features the combined members of the Skaggs and White families in a down-home, Bluegrass-inspired seasonal celebration that is a musical tour de force.
Whether a traditional holiday favorite or a new composition; performed a capella or backed by members of the symphony, Ricky and his extended family bring their remarkable prowess to all. Fleet-fingered pickin', intricate harmony lines and true joy imbue every note with authenticity and power that is without par. Tickets can be purchased at www.nashvillesymphony.org.
«Read the rest of this article»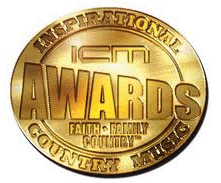 Nashville, TN – Music icon Ricky Skaggs was named Entertainer of the Year and Musician of the Year at tonight's 17th Annual ICM Faith, Family & Country Awards Show.
Held at Nashville's Schermerhorn Symphony Center, the star-studded evening included a memorable performance of "Somebody's Prayin'" that featured Skaggs, John Elliot and six members of the Nashville Symphony Orchestra.  The track is from Ricky's July-issue CD, "Country Hits Bluegrass Style".  The show was co-hosted by GAC-TV's Storme Warren and Inside Edition's Megan Alexander. «Read the rest of this article»
"His acoustic-based versions of old favorites offer peerless musicianship and comprise an often-grin-inducing listen."-Country Weekly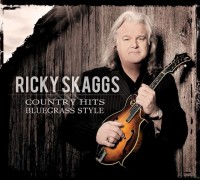 Nashville, TN – Ricky Skaggs' critically acclaimed Country Hits Bluegrass Style's Track-By-Track interview debuts on SiriusXM's Bluegrass Junction tomorrow at 11:00am ET. Artist insights and influences abound in the intimate interview with show host, Kyle Cantrell.
Released this summer, the CD is exactly what its title suggests:  Skaggs' classic Country hits offered up in fresh, new Bluegrass form.  The disc includes Ricky's first two Country #1 singles, "Crying My Heart Out Over You" and "I Don't Care," plus eight additional #1 Country hits, such as "Cajun Moon" and "Highway 40 Blues," along with four more fan favorites. «Read the rest of this article»
"Country Hits Bluegrass Style" In Stores Next Tuesday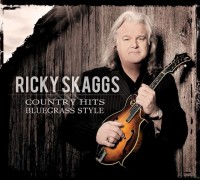 Nashville, TN – Musical legend Ricky Skaggs' newest CD, "Country Hits Bluegrass Style" (Skaggs Family Records), will be in stores Tuesday, July 19th. The 14-song release is a mix between Skaggs' country and bluegrass roots, something he has been sharing with fans around the country during his current Treasure Chest Tour.
Both bluegrass and country lovers alike will enjoy the bluegrass instrumentation along with the impeccable tenor voice of Ricky Skaggs, the man who "single-handedly" saved country music in the early 80's, according to renowned guitarist and producer, Chet Atkins.  Ricky's eight-time IBMA Instrumental Band of the Year, Kentucky Thunder, along with some of Ricky's original award-winning country band alumni, and special friends add to the magic of this album. «Read the rest of this article»