Topic: country koi and water gardens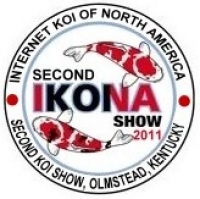 Olmstead, KY – Country Koi and Watergardens will be hosting the IKONA Koi Show on Labor Day weekend. (September 3rd-5th).
Just a short drive up Guthrie Highway will provide you a great Family experience and a great opportunity to view some gorgeous Nishikigoi (Koi)! I guarantee you won't be disappointed – just to visit with Kenny and Eileen is worth the drive alone!
«Read the rest of this article»