Topic: County Music Hall of Fame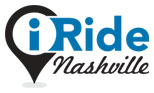 Nashville, TN – When the Segway Human Transporter – the first self-balancing, electric-powered transportation machine known to man – was introduced to the curious public back in 2001 the device was viewed as a space-age oddity that came packaged with big promises.
Emerging from the mind of genius inventor Dean Kamen proponents of the Segway claimed the product would transform the way people work and live by making urban environments more livable by providing a solution to short-distance travel. Jeff Bezos founder of Amazon.com predicted that "cities will be built around this device".
«Read the rest of this article»