Topic: Court of Criminal Appeals
Refutes ignorance of law as viable defense tactic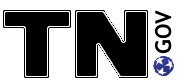 Nashville – The State Supreme Court has upheld the trial court and has overturned the Court of Criminal Appeals' decision in the State's action against Michael Casper, an unregistered securities seller.
Casper was initially convicted of 15 counts of willfully selling securities without registering with the state as a broker-dealer or agent in violation of Tennessee Code Annotated section 48-2-109. His unregistered activity cost as many as 150 Tennesseans investors as much as $11.5 million. The trial court imposed concurrent sentences of four years on each count, required 11 months to be served in jail, and ordered 12 years of probation, community service and the payment of fines and restitution. The Supreme Court reinstated the initial conviction thereby safeguarding Tennessee investor protection laws.
"This decision strengthens investor protections in two ways," says Commerce & Insurance Commissioner Leslie A. Newman. "It affirms the efforts of the Securities Division, as well as the Office of the Attorney General, to crack down on people who attempt to sell securities products without being registered with the State or without registering the products they are selling. And, it requires an unregistered broker to be accountable for their wrongful actions." «Read the rest of this article»
Fort Campbell – The United States Court of Appeals for the Armed Forces will convene Nov. 4 at Fort Campbell to hear appellate arguments in the case of United States v. Cowgill at 3 p.m. in the 101st Division Headquarters Building. The hearing is open to the public.
The case involves an Air Force staff sergeant who is appealing his conviction for using marijuana and cocaine and possessing marijuana. At the conclusion of his court-martial, Staff Sgt. James Cowgill was sentenced to two months confinement, a reduction in pay grade to E-1 and a bad conduct discharge.
The issue before the court is whether the military judge improperly denied Cowgill's motion to suppress all evidence seized from his house. «Read the rest of this article»