Topic: Cows

Yonkers, NY – In Consumer Reports new tests of ground beef, 18 percent of the beef samples from conventionally-raised cows contained dangerous superbugs resistant to three or more classes of antibiotics used to treat illness in humans compared with just 9 percent of beef from samples that were sustainably produced.
Consumer Reports' investigation comes as food poisonings are striking an estimated 48 million people in the U.S. each year with beef being a top cause of outbreaks. «Read the rest of this article»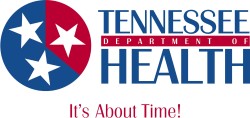 Nashville, TN – Tennessee Department of Health experts say at least eight cases of illness among children in East Tennessee are likely related to drinking "raw" or unpasteurized milk. The investigation has identified a specific type of Escherichia coli O157 as the cause of at least three of the illnesses.
«Read the rest of this article»