Topic: Coyotes Basketball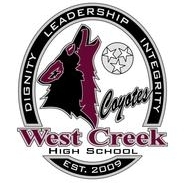 Clarksville, TN – For the West Creek Coyotes, the District 10-AAA Boys Basketball Tournament Quarterfinal match up against the Northeast Eagles Friday Night at home was a tale of two halves.
After scoring only 15 points in the first half, the West Creek Coyotes exploded for a 20-point third period, and went on to outscore the Eagles 45 to 29 in the second half to get the win, 60-50.
«Read the rest of this article»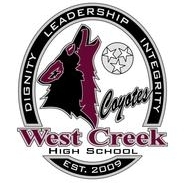 Clarksville, TN – Jachin Almon scored 20 of his total 25 points in the second half to lead his Coyotes over the Northeast Eagles in a District 10-AAA showdown at Northeast High School Tuesday night, February 4th.
Both teams started slow. At halftime the Coyotes led by only two points, 17-15.
The score remained close until less than four minutes in the third period. Eagle Jaylyn Thorpe made a 3-pointer at 3:58 to give his team a 24-22 lead. However, Almon responded with back-to-back baskets including one from downtown as part of a Coyote 8-0 run to finish the period.
«Read the rest of this article»