Topic: CPD District 3

Clarksville, TN – Clarksville Police Detectives with District 3 Criminal Investigations have been working a theft from one of our local storage unit facilities involving an extremely large amount of property.
This investigation lead to them being able to obtain a Search Warrant for 523 Kellia Drive. The search warrant was executed at 3:00pm today, August 29th, 2014 and the Detectives spent the first two hours recovering property outside the residence.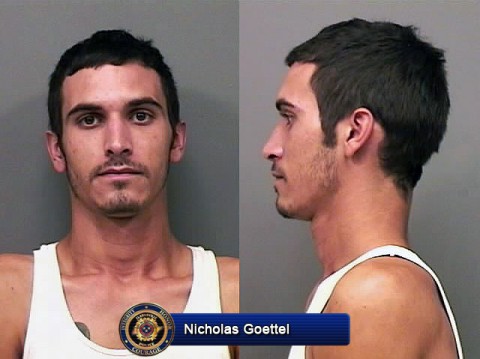 «Read the rest of this article»
The Clarksville Police Department Can Help

Clarksville, TN – In the past few months, several Clarksville citizens have requested assistance in starting Neighborhood Watch Programs. There is good news! We do assist in starting up Neighborhood Watch Programs. Currently, Crime Prevention Officer Kyle Fleming is involved in, at least, three different start-up programs.
The first Neighborhood Watch Program meeting was held on July 19th, 2014 for the North Park Subdivision (located off Ringgold Road), and approximately 20 people were in attendance. The Neighborhood Watch Coordinator for the North Park Subdivision, Ms. Moore, has the support and backing of the North Park HOA.
«Read the rest of this article»

Clarksville, TN – On Wednesday, December 11th, 2013, the Clarksville Police Department's (CPD) District 3 Criminal Investigations Unit met with Local Retail Personnel (LRP) about retail criminals and current retail crime trends. "Each year organized groups of professional shoplifters steal or fraudulently obtain billions of dollars in merchandise to resell in an activity known as organized retail crime (ORC)(gao.gov, 2014)." One of these rings can steal between $2,000 and $12,000 worth of merchandise in a single day, making this a $40 billion dollar a year industry for criminals.
«Read the rest of this article»