Topic: CPD Youth Olympics

Clarksville, TN – The blistering heat did not stop the runners or spectators from participating in the opening ceremonies for the Clarksville Police Department's 3rd Annual Youth Coalition Olympics.
The Youth Coalition runners, Tyler Hodge, William Smith, and Tristen Allen along with Chief Al Ansley and Deputy Chief Frank Gray were escorted by officers from the Clarksville Police Department, Montgomery County Emergency Medical Service, Clarksville  Fire Rescue, the Tennessee Highway Patrol,  and Montgomery County Sheriff's Office on their long run down Riverside Drive to Police Headquarters.  The crowd cheered the runners as they entered the Police Headquarters for the opening ceremonies.
«Read the rest of this article»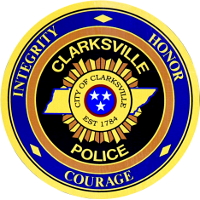 CPD's 2nd Annual Youth Olympics Opening Ceremony will be June 5 at Northeast High School at 11:00 am.  The Olympics' events will take place June 7th-18th. It is open to all youth and young adults ages 11 – 17. The events will be: Cooking, Judo, Flag Football, Volleyball, Fishing, Bowling, Trivia, Archery, Basketball, Swimming, and Track.
CPD is still taking participant applications for events. Contact Officer Tony Marshall @ 320 – 2793 or Mr. Willie Grimes @ 217- 9738.