Topic: Crack
*Editor's Note: This is an article from our motorcycle blog, Dodging the Roadkill*
Clarksville, TN – I shared this image on Facebook recently and it's been viewed from my account, 75,000 times. It obviously struck the same cord with you that it struck with me. It caused me to write this post.
When I began this journey, I took it VERY seriously. Not only was it a financial decision, but it was a safety issue. I was 63 years old when I entered this lifestyle and there were questions.
Could I still ride a motorcycle? Was I strong enough, were my reactions still sharp, did I have the stamina? I felt that I could answer "yes" to all of those concerns. Even though there are many factors that are completely out of my control, I knew that I wanted this, I NEEDED this and I was DEFINITELY going to do this and I KNEW it was dangerous.
«Read the rest of this article»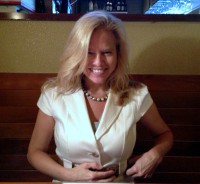 Nashville, TN – As you know by now from my columns, Printers Alley, where I live and write is literally the "home of the blues" as the famed Bourbon Street Blues and Boogie Bar is situated right in the heart of the bustling historic district of downtown off Church Street. And though there are a few regulars here who are declared (or claim) to be the "mayor of the alley," only one man is king of the blues in these parts: Gil Gann, "the man."
If you've walked through the alley only once, you've likely seen him in his signature performing regalia of top hat and black cotton matching shirt and pants—either putting out the signs for the club, sitting on the café chairs outside grabbing a smoke, or where he weaves his daily magic "on da porch" as they call the famed stage at Bourbon.
«Read the rest of this article»

Clarksville, TN – On August 15th, 2012 around 7:00pm, Clarksville Police Department's Special Operations Unit and Tactical Team served a search warrant at 3020 Nicole Road.
They found four marijuana plants growing outside and crack and drug paraphernalia inside of the house. The street value of the plants is over $3,000.
«Read the rest of this article»