Topic: Craftsman
What to shop for and what to skip at Lowe's, Home Depot, Sears, and Walmart

Yonkers, NY – Big-box retailers such as Lowe's, Home Depot, Sears, and Walmart carry many of the same home items, but they also offer private-label brands exclusive to their store that vary widely when it comes to price and performance.
ShopSmart's March 2015 issue features findings from its tests of some of these exclusive products and reveals which ones are great buys and those to avoid. «Read the rest of this article»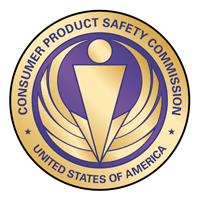 Washington, D.C. – The U.S. Consumer Product Safety Commission, in cooperation with the firm named below, today announced a voluntary recall of the following consumer product. Consumers should stop using recalled products immediately unless otherwise instructed.
It is illegal to resell or attempt to resell a recalled consumer product. «Read the rest of this article»