Topic: Craig Childs
Written by Kathryn Hansen
NASA's Earth Science News Team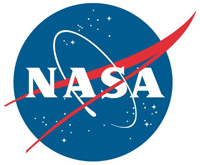 Washington, D.C. – At night, as cold settles in, lake ice creaks and groans. It's been excessively cold, and I camped exposed on the snow-swept surface. Other than the lack of vegetation and the sounds at night, you'd never know you were on a lake.
It feels like an empty plain. In some places, you see pressure ridges where ice has pushed into itself, sticking up like clear blue stegosaurus plates.  — Craig Childs
Author Craig Childs is not describing an Arctic lake. He's describing the bitterly cold and frozen scene on Lake Superior, during his February 2014 trek on the ice near the coast of Ashland, Wisconsin.
«Read the rest of this article»