Topic: Craig Halsey
Written by U.S. Army Sgt. Scott Tant 4th Battalion, 3rd Aviation Regiment, Task Force Brawler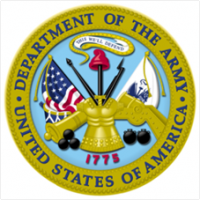 Kabul, Afghanistan – At Forward Operating Base Shank, Task Force Brawler, 3rd Combat Aviation Brigade's newly created civil affairs team supports ongoing counterinsurgency by helping remote villages in the mountainous regions of eastern Afghanistan.
The TF Brawler commander, U.S. Army Lt. Col. Robert Ault from San Dimas, CA, saw a need for a section specifically tasked with identifying the needs of small villages isolated from major urban areas. After identifying the needs, the team, led by U.S. Army Capt. Douglas Gray, an Ojai, CA, native, finds ways to help solve a village's problems.
The most effective government program for the TF Brawler civil affairs team is the Commanders Emergency Response Program, which was first introduced to Army commanders in 2003.
The goal of the program is to win the trust of the civilian population and promote civil infra¬structures in Afghanistan. It provides U.S. governmental appro¬priations directly to  operational and tactical force commanders, enabling them to meet emergency needs of civilians in support of humanitarian operations.
«Read the rest of this article»