Topic: Crew REmotely Operated Weapon Station
Written by U.S. Air Force 1st Lt. Mark Lazane, Paktika Provincial Reconstruction Team Public Affairs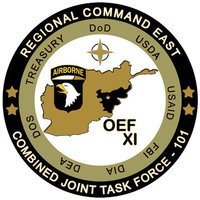 Paktika Province, Afghanistan— Members of the Paktika Provincial Reconstruction Team recently completed test-fires and final training on their newest tool to help ensure safety outside the wire.
Select members of the security forces element of the PRT successfully test-fired their new Crew Remotely Operated Weapon Station August 6th, reaching the capstone of their 60-hour training requirement.
This is the first time members of the team have fielded the system.
On the hillside several hundred meters away, small plastic bottles filled with water served as targets, virtually indistinguishable from the surrounding terrain by the naked eye.
With pinpoint accuracy, the targets were eliminated in rapid succession by the gunners to the great delight of those on the convoy.
«Read the rest of this article»