Topic: Criminal Attempt Aggravated Burglary

Clarksville, TN – On November 7th, 2012, around 3:45pm, Clarksville Police Officer Nathan Lee responded to a 911 call at the 900 Block of Riverside Drive when a woman recognized a man with warrants from a photo disseminated by the media.
When Officer Lee arrived, he immediately recognized the man as Michael Eli Gray, who was alleged to have been involved in an incident which occurred at 145 Tandy Drive.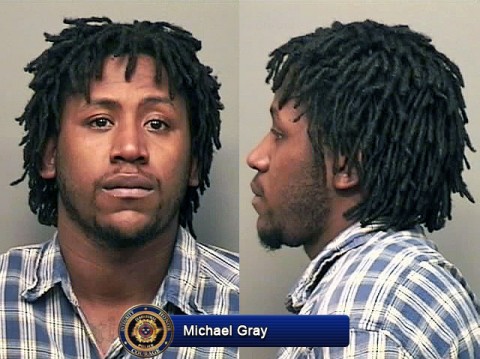 «Read the rest of this article»
Clarksville Police are looking for Michael Gray and Gregory Robinson, who have multiple warrants on file after severely beating a man over a landlord/tenant dispute.

Clarksville, TN – On November 2nd, 2012, around 12:45pm, Gregory Robinson walked through an unlocked door, uninvited into Apartment C, at 145 Tandy Drive and confronted a 34 year old who was inside and visiting the resident. The 34 year old man had sub-leased an apartment from Robinson.
After entering the residence, Robinson displayed a handgun and started demanding overdue rent money that the man owed. Robinson then started punching the man, struck him several times with a handgun, claimed to be a "Blood" gang member and would kill him if he did not get his money.
«Read the rest of this article»