Topic: Criminal Attempted Burglary

Clarksville, TN – On April 26th, around 1:00am, officers were slammed answering weather related calls for service when Officer Nelson Rodriguez notified dispatch of a burglary in progress and that he was chasing the suspect.
Officer Rodriguez had refueled his vehicle and was returning to his assigned patrol area in north Clarksville, when he heard an alarm coming from a business at 801 North 2nd Street. He spotted a male, later identified as, James Allen Ford, standing at the front door of the business.
«Read the rest of this article»

On September 3rd, 2010, around 3:37am, officers were on foot patrol in the area of Franklin Street and Main Street when a noise caught their attention. The sound was an employee placing something in a dumpster. But, they also saw two men walking between cars in a parking lot. As the officers watched the two men, they saw them lifting the door handles trying to locate unlocked vehicles.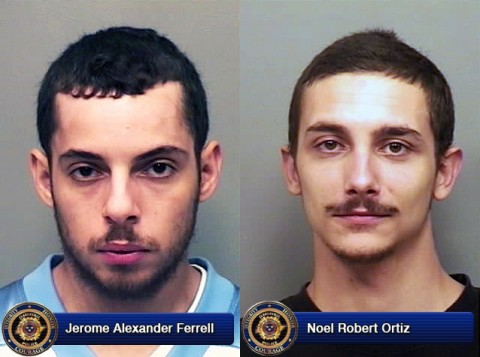 «Read the rest of this article»