Topic: Criminal Conspiracy to Commit Forgery
Clarksville Police Department

Clarksville, TN – Clarksville Police have been trying to locate Kaitlin Patterson, who has been associated with the mail thefts utilizing a postal service master key. She was picked up in Hopewell Virginia at approximately 6:30pm last night, Wednesday, September 26th, 2018.
Clarksville Police Officer Tim Simulis was, in a large part, instrumental in tracking her down. He followed some investigative leads which indicated she was in Hopewell, Virginia.
«Read the rest of this article»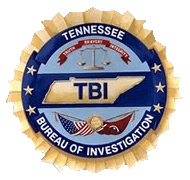 Nashville, TN – The Tennessee Bureau of Investigation today arrested two former employees of a division of Hollingsworth Oil Company in Robertston County for forgery after they were indicted by the Robertston County grand jury last week.
Scott Hawkersmith, 58, of Goodlettsville, TN was arrested at his place of employment, Petro Pro, in White House, TN this morning. He was indicted on 23 counts of forgery and one count of criminal conspiracy to commit forgery.
«Read the rest of this article»