Topic: Criminally Negligent Homicide
Clarksville, TN – The driver of the tractor-trailer truck that struck and killed a Clarksville Street Department worker has been charged with criminally negligent homicide.
Paul Jeffrey Dunn, 63, of Greeneville, KY, was indicted by the Montgomery County Grand Jury in July. He is awaiting arraignment and trial after being arrested July 20th and released on $25,000 bond.
«Read the rest of this article»
Operation Stand Down coming to Clarksville to assist Veterans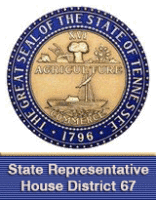 Nashville, TN – House Bill 423/Senate Bill 527 affords private foundations with protections from governmental intrusion
House Bill 0423, sponsored by Tennessee Representative Joe Pitts, adds a new section to the Tennessee Code that would make "private foundation" have the same meaning as it does in section 509(a) of the Internal Revenue Code of 1986 as amended.
A private foundation would not be required by state or local government to disclose the sensitive about the foundation's employees, officers, directors, trustees, or contributors, without the prior written consent of the individual or individuals in question.
«Read the rest of this article»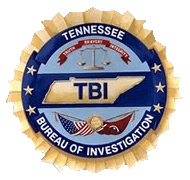 Nashville, TN – The Tennessee Bureau of Investigation arrested a Humphreys County, Tennessee woman for criminally negligent homicide after she was indicted by the Humphreys County Grand Jury for her role in her brother's death last year.
Sarah Redmond, 29, of 201 Cyclone Lane, Waverly, TN was arrested yesterday in McEwen, TN and booked into the Humphreys County Jail on $2,500 bond. The District Attorney General requested TBI to investigate the death of 40-year-old Herbert Carl Redmond when he died on October 18th, 2011.
«Read the rest of this article»

Clarksville, TN – On February 3rd, 2012, Clarksville Police were called out to the scene of a head-on collision on Madison Street which occurred around 7:40am. The accident resulted in the first vehicle fatality of the year. 20 year old Tyler J. Head of Springfield, TN died at the scene.
Vincent Deron Clark has been indicted for the fatality crash. On July 16th, 2012, around 2:12pm, Clark turned himself.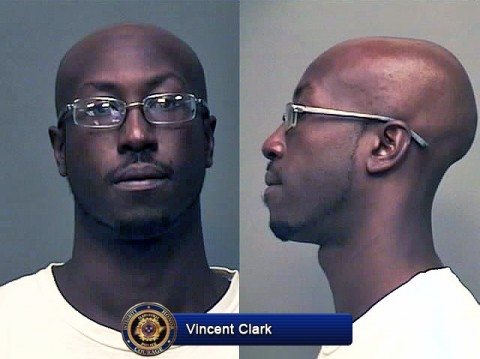 «Read the rest of this article»