Topic: CRMA
How to score a low-rate mortgage—even if you're not a billionaire

Yonkers, NY – Of course it's easier to get a sweet deal on a mortgage if you're a billionaire, but with some extra planning, paperwork and patience, average folks can also score a low-rate one.
Although lending standards are still tight, the four horsemen to qualify for today's best rates are documented income, a high credit score, a significant down payment and a low debt load.  «Read the rest of this article»

BEST REWARD CARDS FOR TRAVEL
With summer travel season in full swing, Consumer Reports Money Adviser's editors sifted through the fine print and named the best rewards cards for airlines and travel.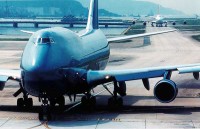 Many people bank their miles over several years with the hopes of getting tickets for their dream vacation. But the best strategy depends on whether you earn your miles through frequent flying or frequent spending. If you are a frequent traveler, you'll want to choose a specific airline credit card that augments the miles you earn on the routes and carriers you regularly fly. If you accumulate miles through spending, you might be better off with a card that gives you cash back so you can buy your own tickets without restrictions. The AmEx Starwood Preferred Guest card is a good hotel/air card if you often stay at Sheraton, Westin, W, and others in the Starwood chain of 940 hotels. You'll earn one point per $1.00 spent on eligible everyday purchases and double points at Starwood hotels. If you stay at Hilton hotels, take a look at the AmEx Hilton HHonors or Citi Hilton HHonors Visa. «Read the rest of this article»