Topic: Cross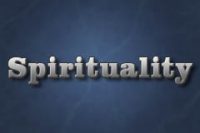 Murfreesboro, TN – What are the three best things in your life right now? Did you just graduate from college… Was your first grandchild just born… Do you have awesome co workers… Is your boyfriend the best…?
Where do you find comfort? Having plenty of money in the bank… Having enough friends… Having a spouse… Escaping in a Netflix binge…?
What are you searching for? As long as I have ________________________ , everything will be okay.
«Read the rest of this article»