Topic: Crossbows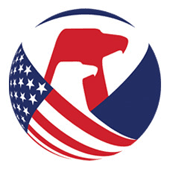 Washington, D.C. – U.S. Consumer Product Safety Commission (CPSC) reports that Ravin Crossbows is recalling arrow nocks because if the nock is not fully engaged with the bowstring the crossbow can fail to discharge poising an injury hazard.
This recall involves all white plastic molded clip-on nocks used in arrows for Ravin brand crossbows. The white arrow nocks were sold separately in a package of 12 and as original equipment with Ravin crossbows and Ravin arrows. The white nocks measure about 0.9 inches long.
«Read the rest of this article»

Nashville, TN – The 2014 muzzleloader/archery season for deer opened in Tennessee on Saturday, November 8th and continues through Friday, November 21st in all three of Tennessee's deer hunting units, according to the Tennessee Wildlife Resources Agency.
The opening of muzzleloader season in the state has a permanent opening date of the third Saturday before Thanksgiving.
Muzzleloading firearms are defined as those firearms which are incapable of being loaded from the breech. «Read the rest of this article»
2012 Season To Run March 31st through May 13th

Nashville, TN – Tennessee's 2012 spring hunting season for wild turkeys begins with the Young Sportsman Hunt, March 24th-25th while the statewide season runs from March 31st through May 13th.
The 2011 spring season, followed by the fall season, were the third highest harvests on record in the state. In 2011, Tennessee hunters harvested more than 34,000 birds during the spring hunt and more than 2,600 in the fall. «Read the rest of this article»