Topic: Crossfit Sola Fide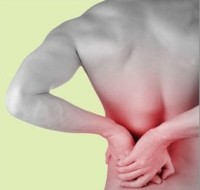 Clarksville, TN – It's been a while since I have written so I figured today is the day. After all, I can't really work… or move much.
I was working out this morning at CF Sola Gratia (near Crossfit Sola Fide, behind Sam's Club). I've been doing crossfit for a couple months now and have been seeing better results than I expected. I was used to going to a gym but gyms get fairly boring after a couple of workouts.
This morning I had a great warm up and I worked up to the weight I would use on my deadlift. After 41 reps I was setting the weight down and I felt it – SNAP! – a muscle said "goodnight." I'm not sure if it is my gluteus or where my upper hamstring connects, but either way, it was on fire. On to the prayer, stretching and essential oils. «Read the rest of this article»