Topic: Dave Roever
Essay Written by Kayla Clark of Northwest High School
As part of the Clarksville Kiwanis Club's Memories of Service and Sacrifice Project's "Interview a Veteran Contest"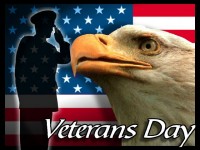 Veteran, this word means so much to so many people. The dictionary defines it to mean a man or woman who has served or experienced warfare. But to many others it is a hero, a survivor who gave their all defending our beautiful county, securing for us the freedom that we take for granted.
So many men and women gave their lives in the line of duty to keep us safe, and we should remember them for that. But, how many of you stop when you see a veteran, to shake their hand and thank them for their sacrifice. We set aside a day of honor every November to remember and celebrate these men and women who gave everything for us, but very few people actually spend the day thinking about those who we celebrate.
For example not many people know the remarkable Dave Roever.
«Read the rest of this article»