Topic: Dave White
By Dave White, Chief of the Natural Resources Conservation Service (NRCS)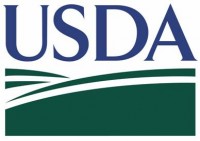 Washington, DC – How important is water? Well, it's not a question I have to think too hard about. What I can tell you is that without it, there wouldn't be any humans or critters roaming the earth.
In the U.S., we use a little more than 400 billion gallons of water a day. According to the UN, in the worldwide picture about one in five people lack access to a clean, improved water source.
Gary, right, and Sue Price have been implementing conservation practices for more than 35 years they on their "77 Ranch" and they have submitted an application for the new national water quality initiative.
«Read the rest of this article»