Topic: David Cross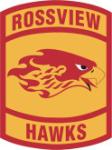 Clarksville, TN – Points came at a premium on the Hawks court Friday night when the Rossview Hawks took on the Northeast Eagles. However, the Hawks scored enough in overtime to get the win. Sophomore guard Javon Vaughn made 5 of 6 clutch free throws in the last minutes of the overtime period to give the Hawks the 47-45 win.
"He's been huge for us this year. He has led us in scoring. Just being a sophomore, there is good things to come from him," Hawks head coach Johnny Jackson said. "Tonight when Cannon fouled out, that moved him to the point. He has been adamant about not playing the point. Tonight I thought he was huge. He stepped up and handled the ball and got it to the free throw line and sealed it for us."
«Read the rest of this article»
Event Founders Set Sights on Next 10 Years of Contributions

Manchester, TN – The organizers of Bonnaroo announced today that after careful analysis of the first 10 years of the festival, they have been able to donate more than $5 million to local, regional and national charities and organizations.
Festival partner Rick Farman further explained that as they prepare for the 2012 festival, Bonnaroo organizers have challenged themselves to significantly surpass that amount over the next 10 years with innovative new programs and upgrades to existing charitable outreach and philanthropic support through the Bonnaroo Works Fund (BWF), the festival's official charitable arm. «Read the rest of this article»