Topic: David Goldberg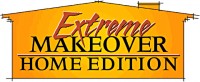 "Extreme Makeover: Home Edition" lends a helping hand to a single mother who lost the love of her life in a sudden and tragic accident but found inspiration in the organization that helped her through it all
On October 17, 2009, "Extreme Makeover: Home Edition" traveled to Woodlawn, TN, in Montgomery County, to give Trina Scott and her three daughters the good news that their problem-ridden home will be rebuilt.
Trina, 44, met her husband David while he was serving with the United States Army Special Forces in Fort Bragg, NC – and it was love at first sight. After his discharge, David became a Clarksville police officer.
In 2002, David and his partner were on-duty when their police car was violently struck by a truck. The car spun out of control, hit a guardrail, caught fire, and killed both David and his partner almost instantly. Overwhelmed with grief, Trina turned to a group called Concerns of Police Survivors, Inc. (C.O.P.S.), which helps the surviving family members of officers killed in the line of duty. Inspired by the help she received from C.O.P.S., Trina devoted all of her free time to the organization and became its President in 2003. The time that Trina dedicates to C.O.P.S. is essentially a full-time job, on top of the regular job she works to support her three daughters: Leyla, 17, Deidie, 13, and Alethea, 11. «Read the rest of this article»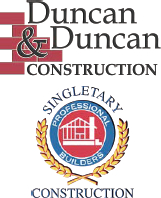 Volunteers for the local Extreme Makeover: Home Edition build are invited to a pep rally to be held at 8:00am on Friday, October 9th, at the First Baptist Church Laida Fellowship Hall in downtown Clarksville.
Don Duncan of Duncan & Duncan Construction and Bert Singletary of Singletary Construction, the selected partners for the build, invite volunteers to join in the pep rally.
The building project is an opportunity to give back to the community, Duncan and Singletary agree. "This community has given much to me in times when I needed it the most." Duncan said. "It is time for me to give back what little I can." Duncan said that many people helped his family in the long years of recovery after his seven-year-old son, Warren, had a stroke. Warren is now 24 and involved in the construction business.
Singletary said this is a special opportunity to change a life for a family that is different from building a house for sale. "I've been blessed with skill and ability and now I can use that to change someone's life," he said.
Conrad Rickettes, executive producer of the popular Extreme Makeover: Home Edition, will be present for the pep rally to personally thank volunteers for their willingness to participate in this life-changing event for a family in this area that will be selected on October 17 for the build. «Read the rest of this article»