Topic: David H. Lilard Jr.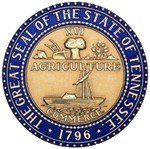 Citing its potential to bring jobs to an economically-struggling area, the State Building Commission Executive Subcommittee gave its approval Tuesday to the West Tennessee "megasite" project.
The subcommittee's vote clears the way for state officials to spend $40 million to purchase about 3,836 acres near Interstate 40 in southwest Haywood County. The site is envisioned as a future home for companies which will provide a new economic engine for West Tennessee.
"As a West Tennessean, I'm proud to support this project," said Treasurer David H. Lillard Jr., one of the subcommittee members. "Like many areas of our state, unemployment is high in Haywood County and other West Tennessee counties. Development on the megasite has the potential to change that area's economic fortunes for the better."
"Megasites in Middle and East Tennessee have successfully lured big businesses to those areas – Volkswagen's plant in Chattanooga and the Hemlock Semiconductor plant in Clarksville," said Secretary of State Tre Hargett, another subcommittee member. "I am pleased that West Tennesseans will now have the same opportunity to reap the economic benefits associated with a TVA certified megasite." «Read the rest of this article»