Topic: David Thame
Written by Capt. James Sheehan
U.S. Army Africa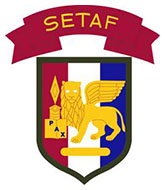 Accra, Ghana – Participants from 20 countries celebrated the conclusion of United Accord 2017, a combined-joint military exercise at the Kofi Annan Peacekeeping Training Centre, Accra, Ghana, May 30th.
United Accord 2017 included three distinct components designed to train Soldiers from entry-level lower enlisted to the high-profile senior commanders. From May 19th to 30th, service members completed a command post exercise, field training exercise, and jungle warfare school.
UA 2017 provides an opportunity for regional African partners to develop relationships, enhance interoperability and hone mission command skills required to conduct peacekeeping operations in the region.
«Read the rest of this article»