Topic: David Wright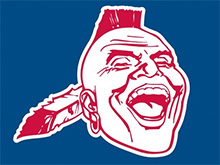 Clarksville, TN – Bit of an amazing ride for Juan Uribe, no?
He begins the season with the prohibitive favorite Los Angeles Dodgers as the starting third baseman, only he's kind of average and some Mets castoff named Justin Turner starts playing out of his mind, so the Dodgers send him to Atlanta, which wouldn't be awkward except that they did so right in the middle of a series against the Braves.
So he and his stogies and a half-dozen of his cars come to Atlanta and become sort of folk-hero-y; after all, the last time we saw him he was ruining the best chance of an extended playoff run during the Fredi Gonzalez era. But he shuffles Chris Johnson to the pine and delivers some nice moments while with the Bravos and hey, here's another photo of him smoking a big cigar with the Stanley Cup because Juan Uribe rolls like a boss.
«Read the rest of this article»