Topic: Davidson College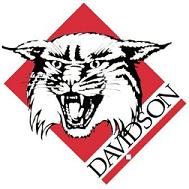 The Davidson College basketball team (Wildcats) have enthralled and captivated us with their impressive performance on the court. The team brought a fresh perspective to the March Madness series. Convincingly, they showed their competency in this sport. For this season's viewers, Davidson was a special gift.
The Wildcats will be remembered and given a place in history of March madness even though they were finally subdued by Kansas in Detroit. In this case, laurels go to to loser as well as the Jayhawks. To them goes the kudos of being the Cinderella team of the series. Each player displayed team spirit and proficiency in handling the ball, rebounding and successfully scoring.
The magnificent Davidson team, whose streak of 25 wins, the largest in the nation, ended, but they are still a favorite among Tennesseans. «Read the rest of this article»