Topic: Defense Health Agency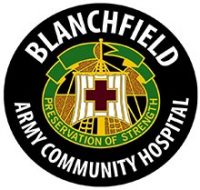 Fort Campbell, KY – The Defense Health Agency's acting assistant director for health care administration visited Blanchfield Army Community Hospital (BACH) and Fort Campbell, Kentucky August 7th, 2019 for more discussion about the hospital's transition to DHA October 1st.
Maj. Gen. Ron Place, who was recently confirmed for promotion to lieutenant general and selected to serve as the next director of DHA, was accompanied by Air Force Chief Master Sgt. Julie Bottroff, senior enlisted representative.
«Read the rest of this article»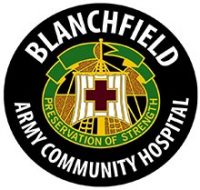 Fort Campbell, KY – On June 25th, 2019, the commanding general of U.S. Army Forces Command, General Michael X. Garrett, visited Blanchfield Army Community Hospital (BACH) to discuss how the hospital's transition to the Defense Health Agency will impact Soldier medical readiness on Fort Campbell and medical care for service members, retirees and family members enrolled at the facility.
The National Defense Authorization Act of 2017 called for transitioning the management of the three separate military health systems of the Army, Navy and Air Force to one, managed by a single Defense Health Agency. Blanchfield's transition from an Army Medicine managed facility to DHA is scheduled for October 1st.
«Read the rest of this article»
Written by Maria Yager
Blanchfield Army Community Hospital Public Affairs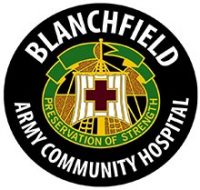 Fort Campbell, KY – The director of the Defense Health Agency's Transitional Intermediate Management Organization visited staff at Blanchfield Army Community Hospital recently, to discuss the hospital's transition as an Army managed facility to a DHA managed facility later this year.
"For our patients it should be invisible. Whether it's the Department of the Army, who has [medical] responsibility for this community now, or the Defense Health Agency, our collective requirements, responsibilities, authorities, are all the same," said Major General Ronald J. Place, who also serves as the director, National Capital Region Medical Directorate, for DHA. "Patients will receive the same great care, same access, same everything. They shouldn't see any difference."
«Read the rest of this article»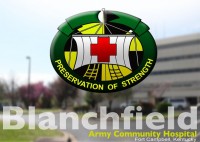 Fort Campbell, KY – The Military Health System is rolling out a unified outpatient survey system. The Joint Outpatient Experience Survey (JOES) is a single survey for all military treatment facilities across all services.
JOES will combine and standardize methods used by the Army, Navy, Air Force and Defense Health Agency/National Capital Region to learn about beneficiary health care experiences with the goal of making them better.
«Read the rest of this article»